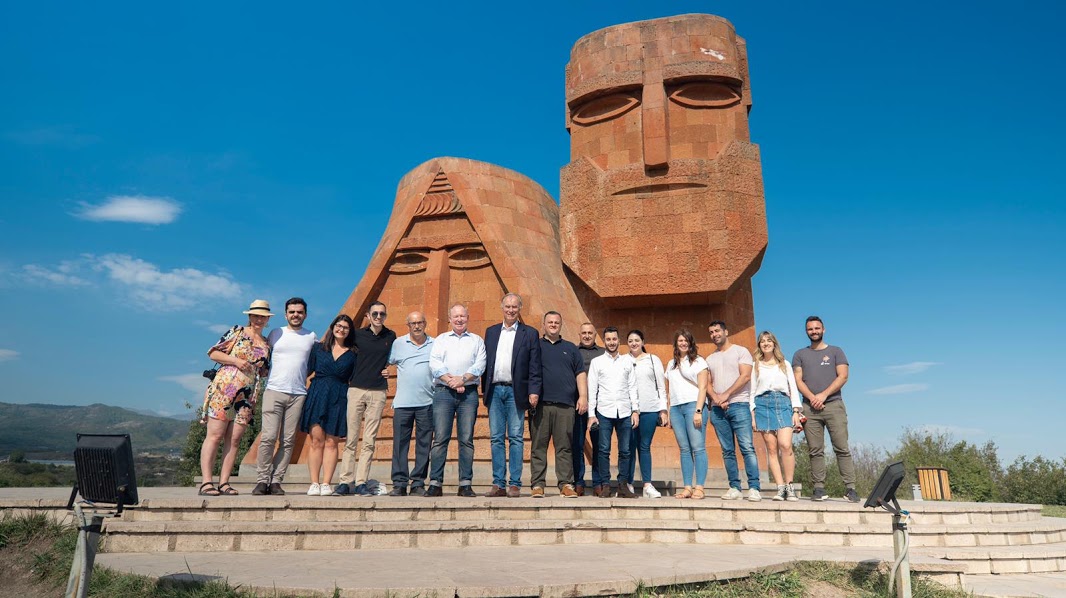 STEPANAKERT: Mr. John Alexander made history as the first Federal Australian parliamentarian to visit the Republic of Artsakh, when he arrived in Stepanakert with New South Wales State parliamentarian Dr. Hugh McDermott and fellow members of the first Federal-led Australian Delegation to Armenia, reported the Armenian National Committee of Australia (ANC-AU).

Mr. Alexander and Dr. McDermott - both among the inaugural signatories of the Australian Friends of Artsakh network - ignored what the ANC-AU called out as "ill informed warnings from the Department of Foreign Affairs and Trade" to cross the border and see Artsakh for what it is.

"We applaud the courage and conviction displayed by Mr. Alexander and Dr. McDermott for ignoring ill-informed paper warnings by bureaucrats who have never visited Artsakh, and for witnessing what is a proud and thriving democracy seeking a peace that is being blocked by a dictatorship as a neighbour, which is more interested in war-mongering and bribery," said ANC-AU Executive Director Haig Kayserian.

"Mr. Alexander becoming the first Federal parliamentarian to visit Artsakh is one of the most significant achievements of our delegation to Armenia."

"The visit by Mr. Alexander and Dr. McDermott - who joined six other NSW parliamentarians including now-Premier Berejiklian to have visited Artsakh - adds flesh to their support of the indigenous Artsakh Armenians' right to self-determination, and further legitimises the Republic of Artsakh as chosen overwhelmingly by its people," Kayserian added.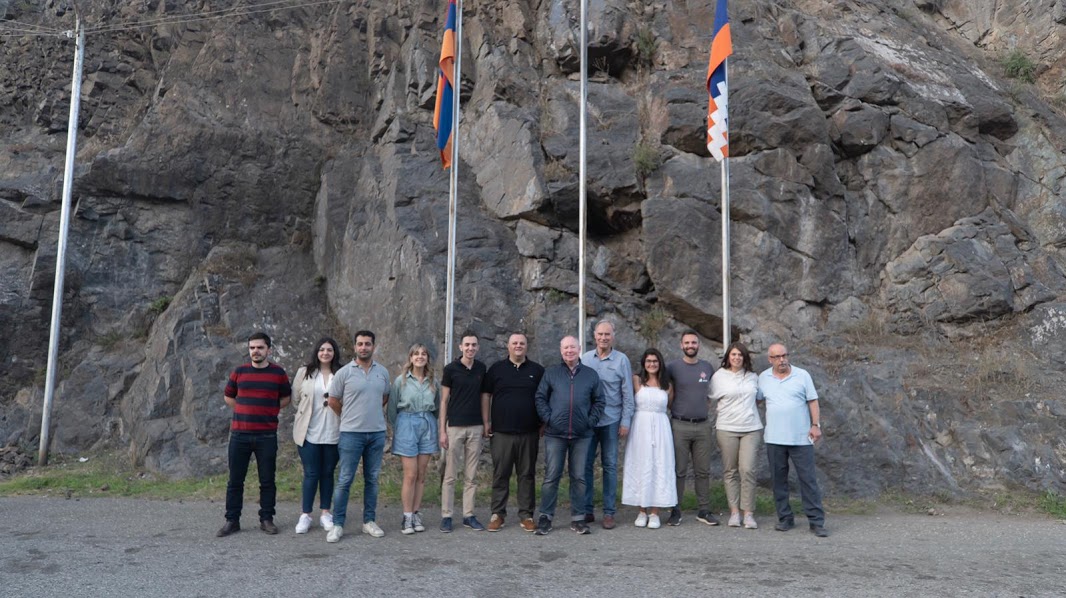 During their visit, the parliamentarians met with the Speaker of Artsakh's National Assembly Mr. Ashot Ghoulyan and Foreign Minister Mr. Masis Mayilyan. They also met with the newly-formed Artsakh-Australia Friendship Circle, chaired by Artsakh MP Mr. Davit Ishkhanyan.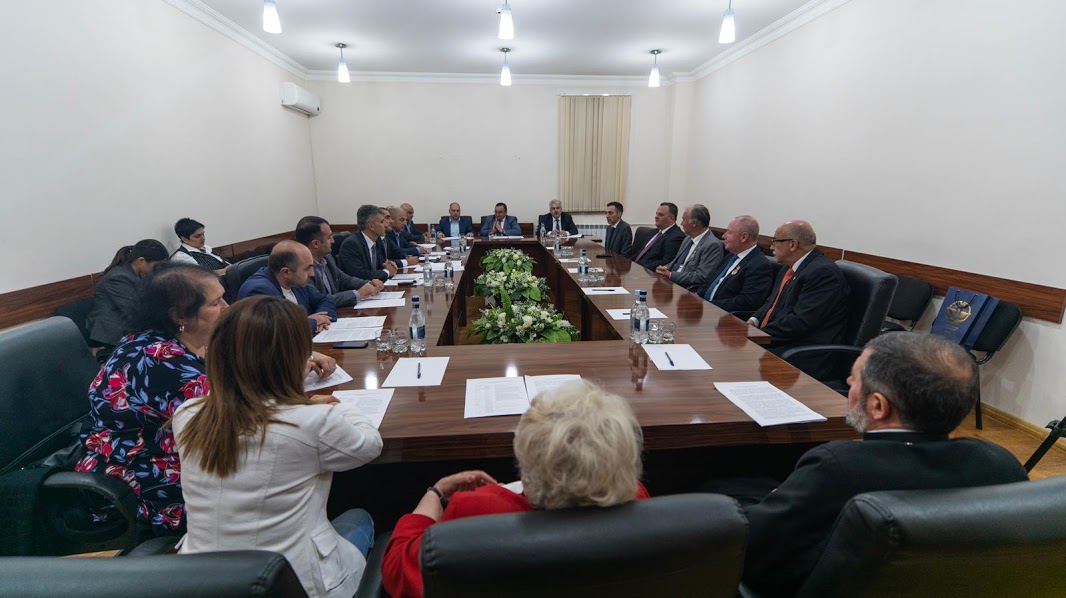 Dr. McDermott also visited an army base to pay tribute to the soldiers defending the borders to their indigenous lands, and who keep the peace in the region by enforcing the ceasefire signed in 1994 by the representatives of Artsakh (Nagorno Karabakh) and Azerbaijan, as well as Armenia.  A ceasefire that Azerbaijan routinely violates.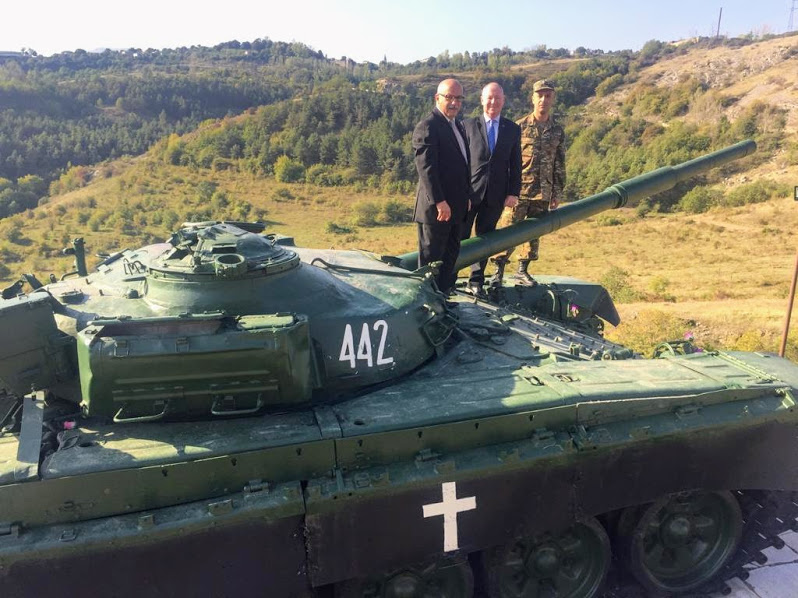 Like the Australian Friends of Artsakh network launched in August, the Artsakh-Australia Friendship Circle is made up of Members of Parliament, Government Ministers and other prominent Artsakh-Armenians, including the Directors of the Artsakh State University and Armenian Relief Society Soseh Kindergarten, clergy, civil society representatives among others.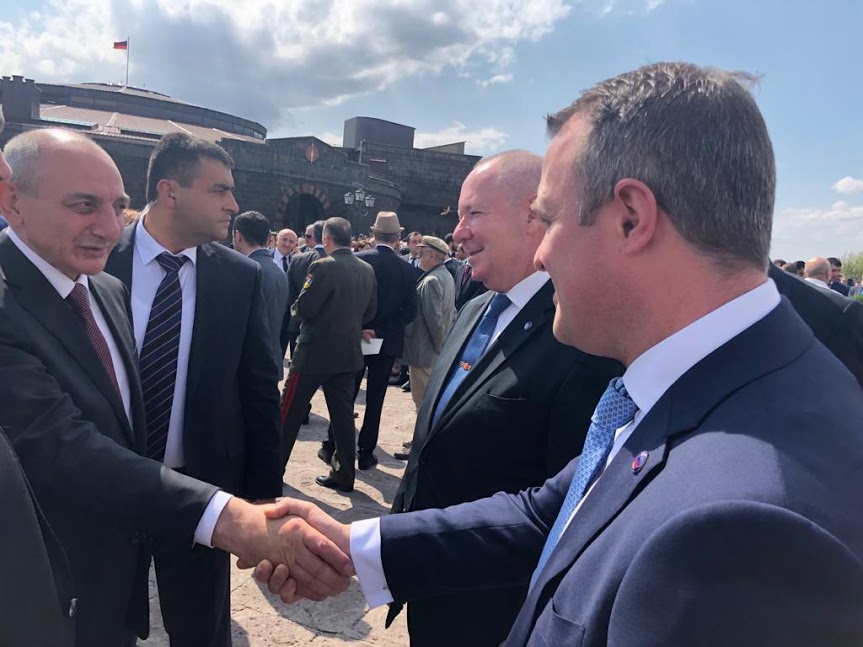 Earlier during the Australian Delegation to Armenia, Dr. McDermott and Mr. Tim Wilson met with Artsakh's President Mr. Bako Sahakyan while in Gyumri, Armenia.