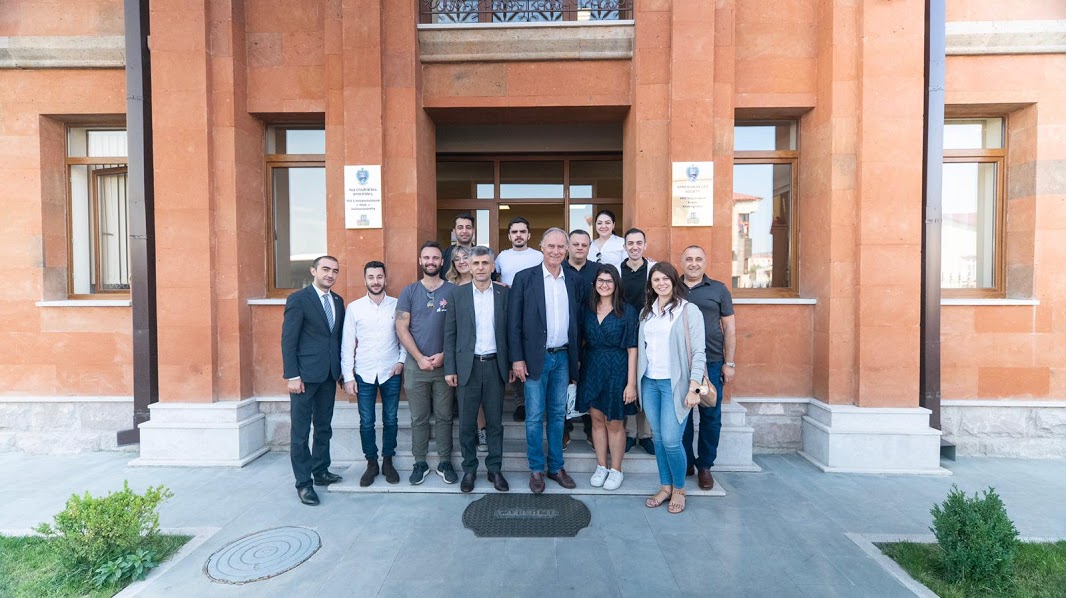 STEPANAKERT: The first Federal-led Australian Delegation to Armenia visited the Armenian Relief Society's Soseh Kindergarten as part of their historic visit to Artsakh's capital Stepanakert, reported the Armenian National Committee of Australia (ANC-AU).

Member for Bennelong and Chair of the Australian Parliament's House of Representatives Committee on Infrastructure, Mr. John Alexander - who incidentally made history becoming the first Federal Australian politician to visit Artsakh - and New South Wales parliamentarian Dr. Hugh McDermott MP visited the pre-school, which was partially funded by the Australian chapter of the Armenian Relief Society.

The state-of-the-art facility caters for up to 140 students, with priority offered to those in greatest need, including Artsakh-Armenian children directly impacted by parental losses due to the Nagorno Karabakh war.

The delegation toured the school, led by Principal Mrs. Nelly Ghoulian and Director Artemis Gregorian, who is an Armenian-Australian repat.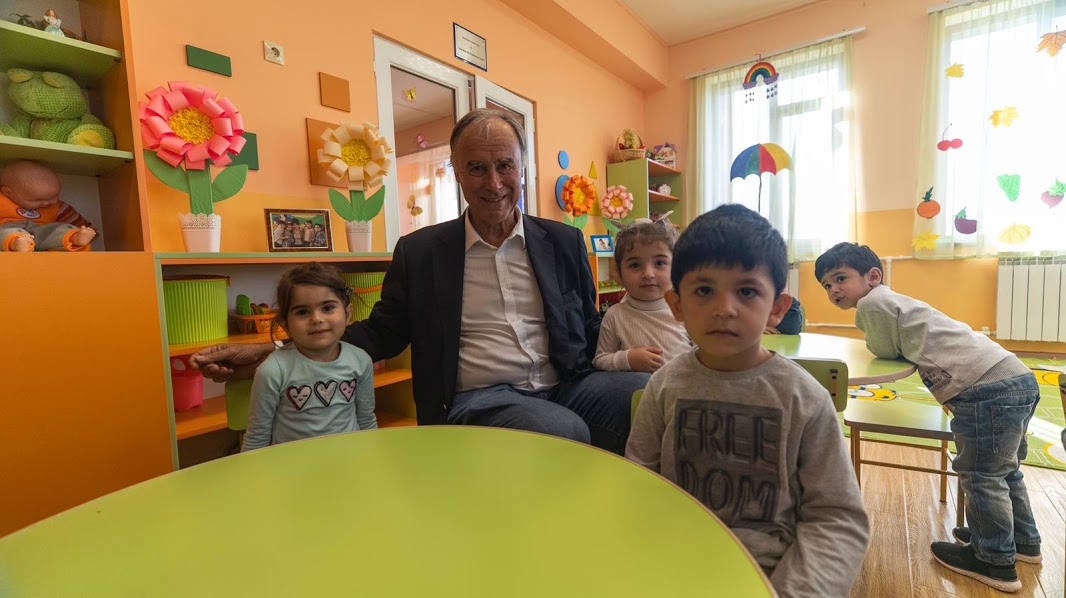 The children from several classrooms welcomed the delegation by reciting speeches, poems and songs, to the delight of the visitors.

"We have long believed that the Armenian Relief Society represents the heart and soul of the Armenian world, and this magnificent facility proves this to be true," commented ANC-AU Executive Director, Haig Kayserian.

"It was important for our parliamentarians to see one of many projects in Artsakh which their Armenian-Australian constituents have contributed to, and we were so honoured by the warm welcome we received."

This visit was organised by Artsakh's Representative to Australia, Mr. Kaylar Michaelian, who was part of the first Federal-led Delegation to Armenia and Artsakh.