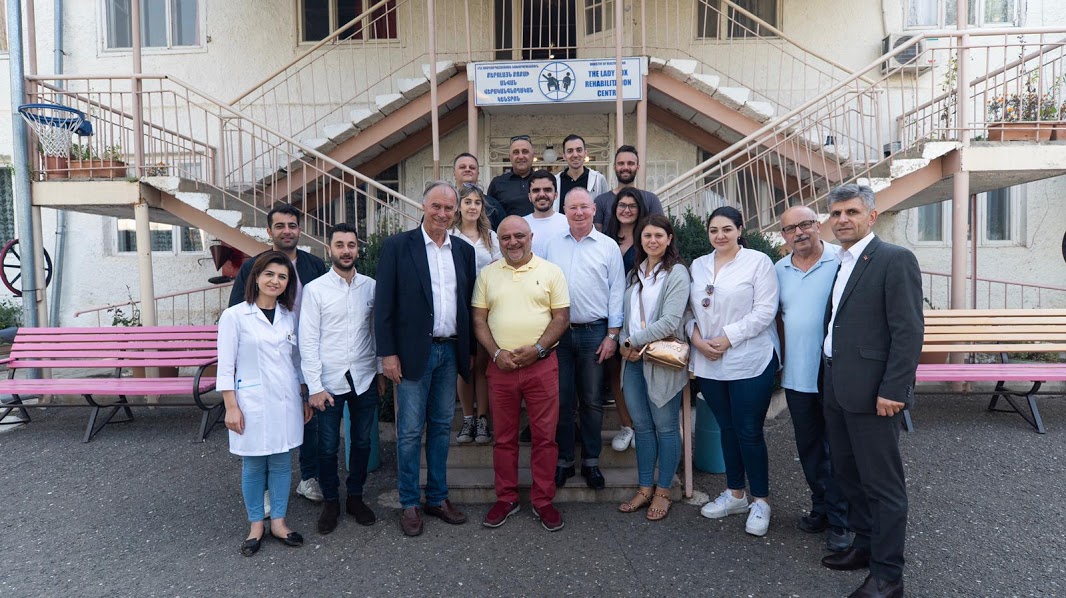 STEPANAKERT: The Lady Cox Rehabilitation Centre hosted the first Federal-led Australian Delegation to Armenia as part of their historic visit to Artsakh's capital Stepanakert, reported the Armenian National Committee of Australia (ANC-AU).

Founded and funded by former Deputy Speaker of the United Kingdom House of Lord's, Baroness Caroline Cox, the centre catered to rehabilitate those injured during the Nagorno Karabakh War of the 1990s. While war injuries and illness are still treated at the Lady Cox Rehabilitation Centre, its services are now more vast, caring for many disabilities.

The centre's director, Mr. Vardan Tadevosyan walked the delegation - which included history-making first Federal Australian MP to visit Artsakh Mr. John Alexander MP and fellow Presidential honouree and New South Wales State MP Dr. Hugh McDermott - through the facilities.

These included a hydrotherapy pool, arts areas, autism rehabilitation rooms, a childcare centre and more.

ANC-AU Executive Director, Mr. Haig Kayserian said his organisation will seek public assistance from Australia to further the centre's reach and offerings.

"We were glad that our political friends were able to tour the Lady Cox Rehabilitation Centre, and saw the angelic work being done by Baroness Cox, Mr. Tadevosyan and their team," Kayserian said.

"It is our intention that in Australia, we continue talking about how we can help this project reach as many people as possible in the Republic of Artsakh."

This visit was organised by Artsakh's Representative to Australia, Mr. Kaylar Michaelian, who was part of the first Federal-led Delegation to Armenia and Artsakh.