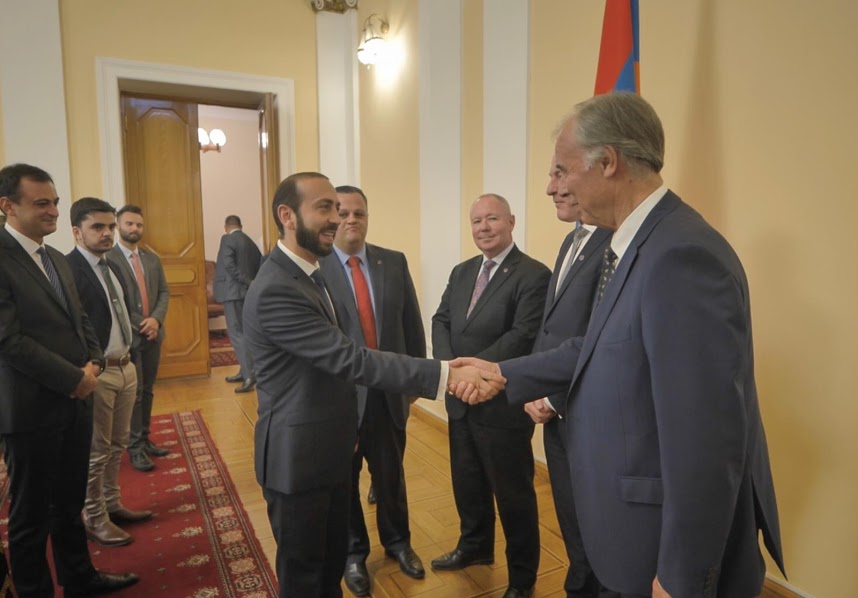 YEREVAN: The Speaker of Armenia's Parliament (President of National Assembly) Mr. Ararat Mirzoyan has hosted a meeting with the first Federal-led Australian Delegation to Armenia, reiterating that Yerevan intends to further advance diplomatic relations between their two countries by opening an Embassy in Canberra, reported the Armenian National Committee of Australia (ANC-AU).
The Australian Delegation to Armenia included three Federal Australian parliamentarians – Mr. Tim Wilson MP, Mr. John Alexander MP and Mr. Trent Zimmerman MP, one State parliamentarian from New South Wales – Dr. Hugh McDermott MP, and five Armenian-Australian business leaders.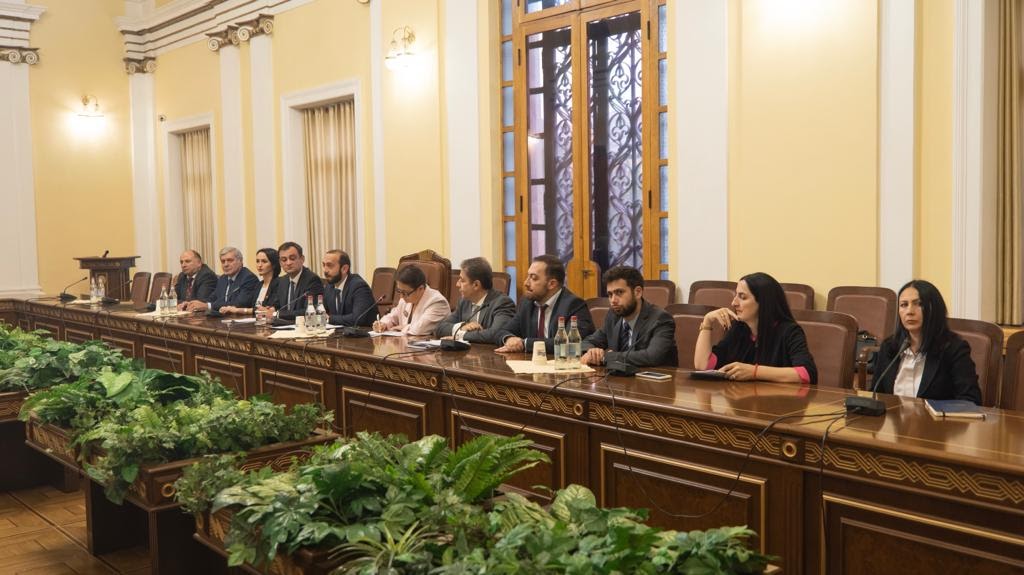 Mr. Mirzoyan, who was one of the most prominent personalities during the Velvet Revolution, began the meeting by thanking the Australian parliamentarians for their leadership in bringing to light important Armenian issues of importance, including recognition and justice for the Armenian Genocide, and peace in the self-determined Republic of Artsakh.
Further, Mr. Mirzoyan congratulated Mr. Alexander and Dr. McDermott on the honours they received from the President of Artsakh on their historic visit to Stepanakert during this delegation.
Mr. Alexander was awarded the "Vachagan Barepasht" (Vachagan Pious) medal and Dr. McDermott received the "Gratitude" medal
.
Then, consistent with an earlier meeting the delegation held with Foreign Minister Mr. Zohrab Mnatsakanyan, Mr. Mirzoyan reiterated the Armenian government's intention to establish an Embassy in Canberra.
"I think that when this program implements it will be a big, important condition for further development of the relations," he said.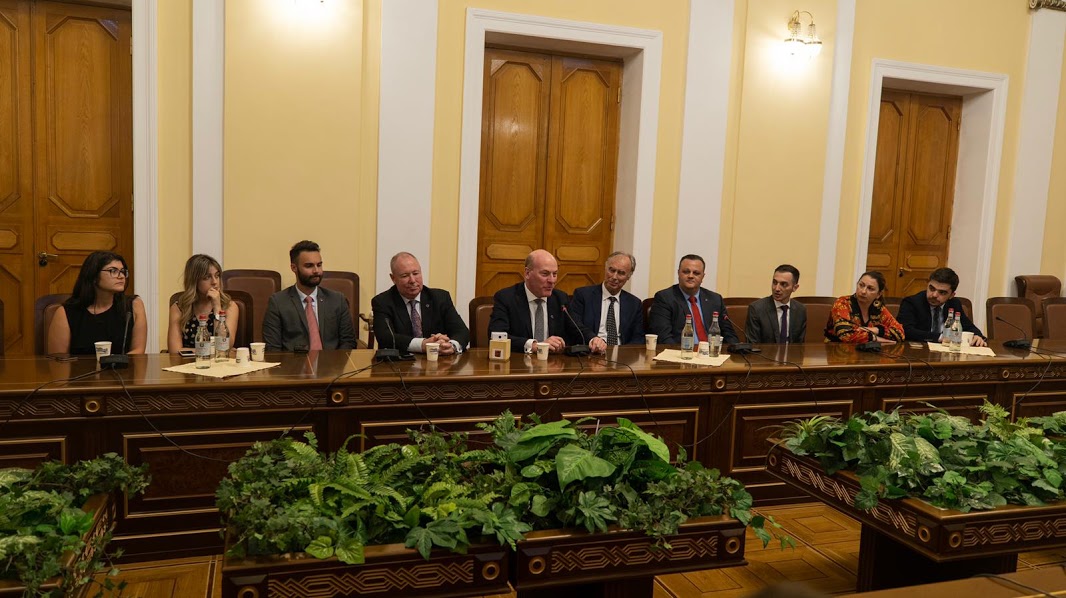 Mr. Zimmerman, Mr. Alexander and Dr. McDermott all spoke on behalf of the visiting Australian delegation, thanking Mr. Mirzoyan and the National Assembly, and declaring their hope that this visit will begin a new phase of inter-parliamentary ties.
"We thank Mr. Mirzoyan for his time and attention to the importance of this historic Australian delegation to Armenia," said ANC-AU Executive Director, Haig Kayserian. "Armenia, as always, was the perfect host."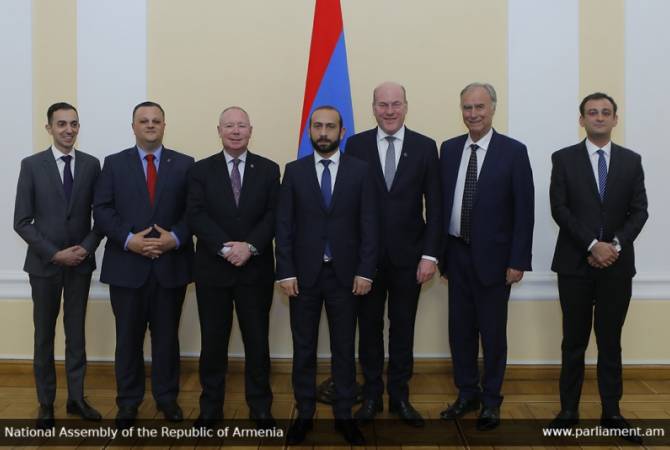 Mr. Mirzoyan was joined in the meeting by members of the National Assembly's Armenia-Australia Friendship Group, led by Member of Parliament Mr. Arman Boshyan.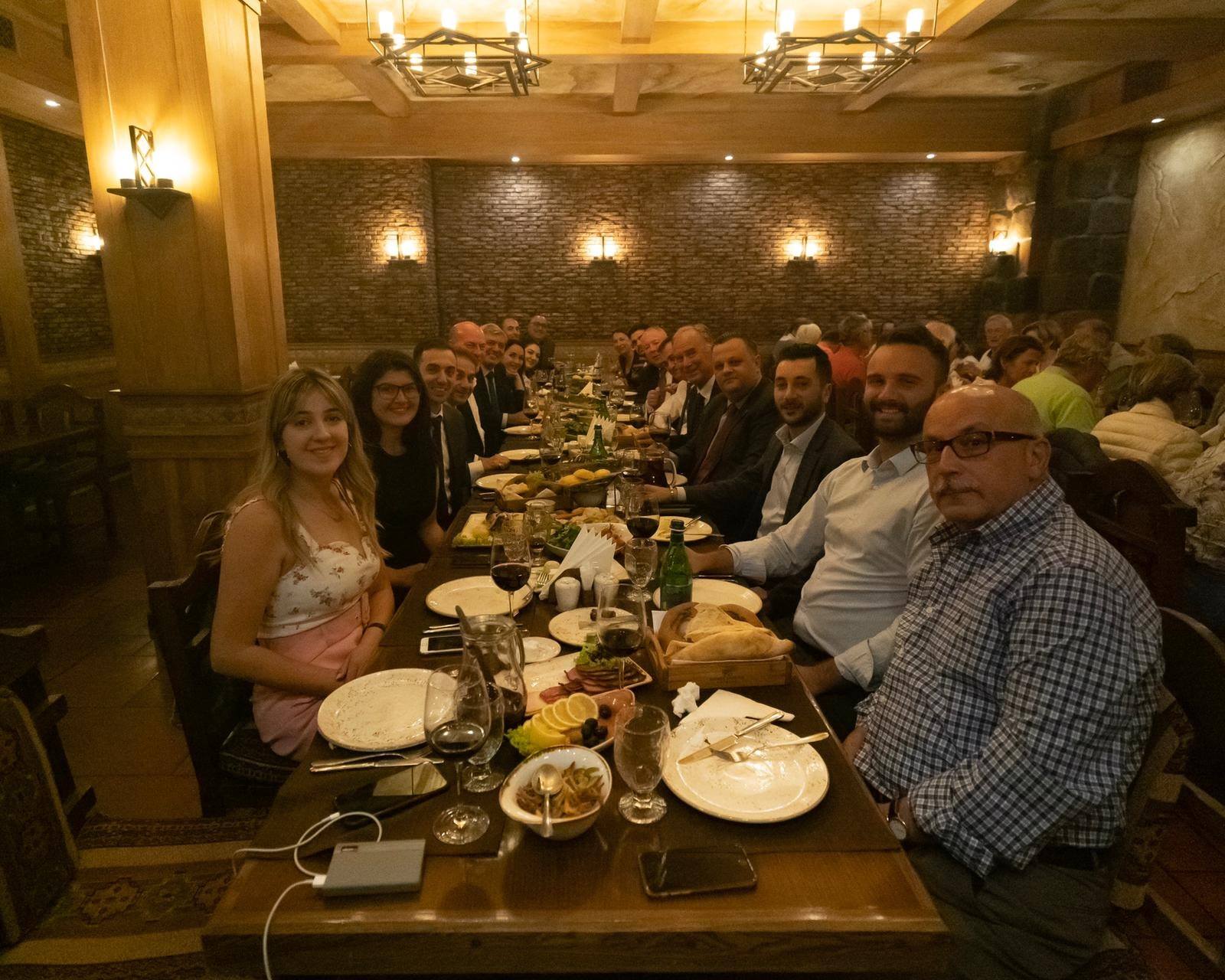 Mr. Boshyan and four of his Friendship Group colleagues later hosted the Australian party for an informal dinner at Bandok Yerevan to further their relationship and celebrate a very successful visit by the first Federal-led delegation to Australia.