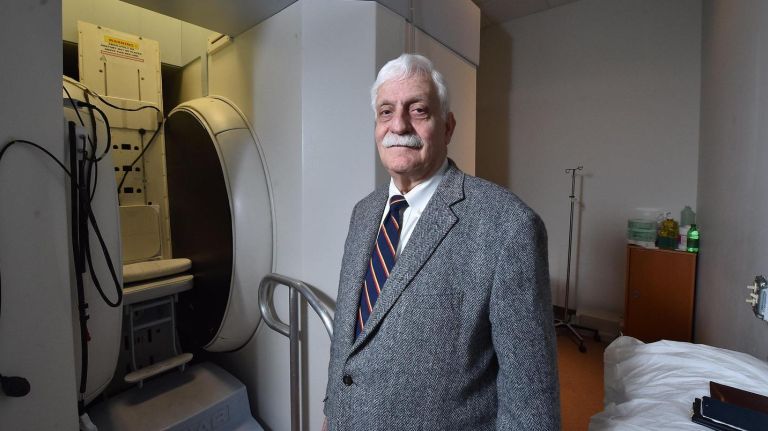 SYDNEY: Legendary inventor of the MRI (Magnetic Resonance Imaging), Armenian-American Dr. Raymond Damadian will be visiting Australia in late October 2019 to attend events launching the Master Degrees in Medical Imaging MRI and Medical Practitioners at the Western Sydney University.
The Bore & Upright MRI Scanner, which had a first version built by Dr. Damadian in July of 1977, is the premier medical diagnostic imaging methods in use today. Not to mention, MRI is a US$10 billion+ per year industry.
Thanks to Dr. Damadian's invention, MRIs are able to detect diseased tissue or injury more accurately, safely, and efficiently than any other medical imaging technique. 60 million patients benefit from MRI-generated images, confirming Dr. Damadian's place as the "father of MRI", responsible for one of the great medical breakthroughs of the 20th century saving and enhancing countless lives.
Damadian continues to advance the technology of the instrument, and has been acknowledged for his efforts with major awards, although he was shut out of a share in a Nobel Prize. His original M.R.I. machine is housed in the Smithsonian.
Dr. Damadian will be in Sydney to attend 'The Launch of the World First Master Degree in MRI for Medical Practitioners' at the University of Western Sydney. At these events, he will also be talking about some fascinating research he has been conducting. He will also be honoured at a dinner organised by the Armenian Catholic Church.
For your once-in-a-lifetime opportunity to hear from the legendary Dr. Damadian in person, see below:
· 24th October – Symposium at the School of Medicine, Campbelltown (1pm-5:30pm)
This is followed by a canapes and dinner at the Rydges Hotel (Campbelltown) starting at 6pm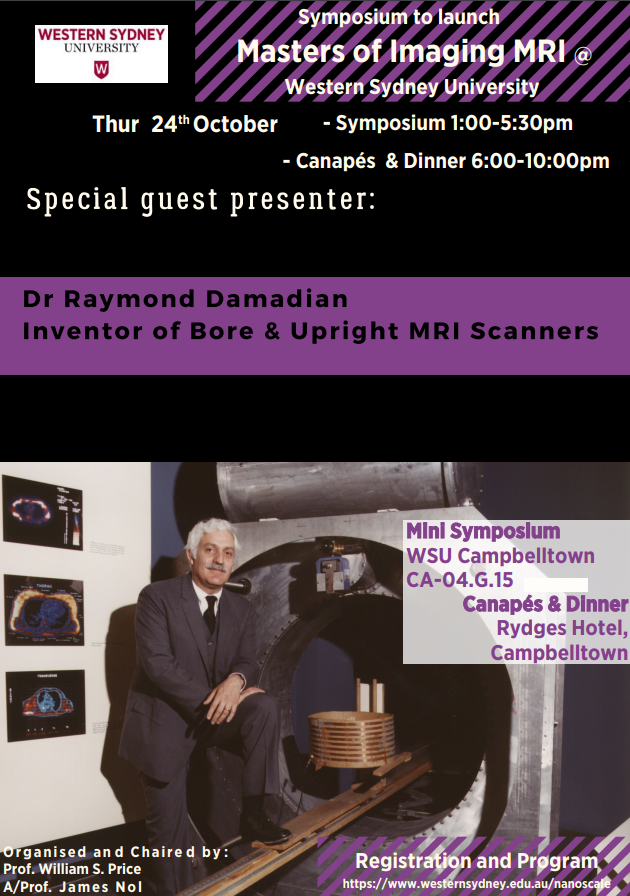 · 25th October – Dinner at Renaissance Lidcombe at 7:30 pm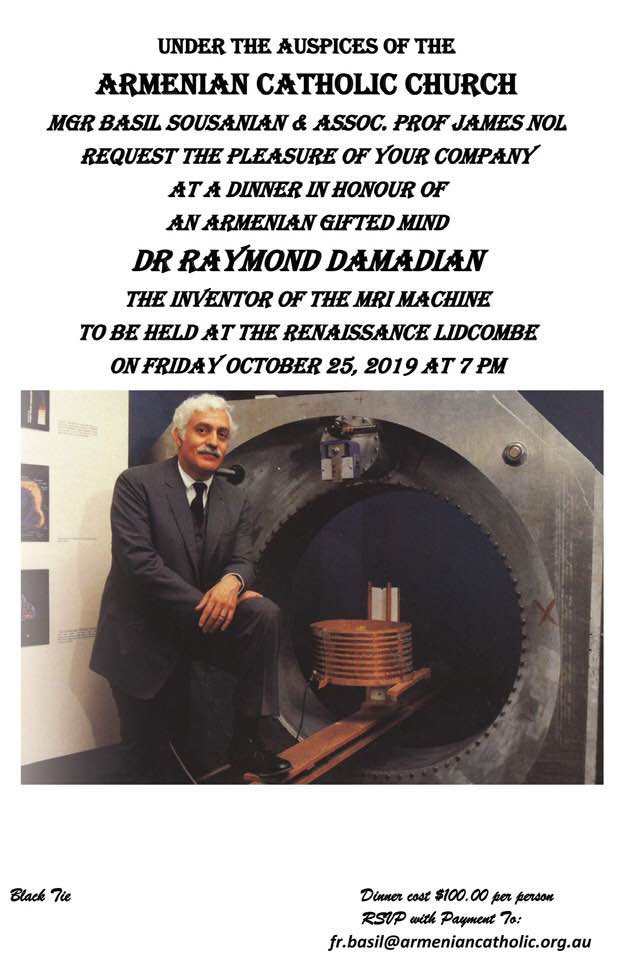 · 26th October – Ground Rounds at Blacktown Hospital (9am-1pm)