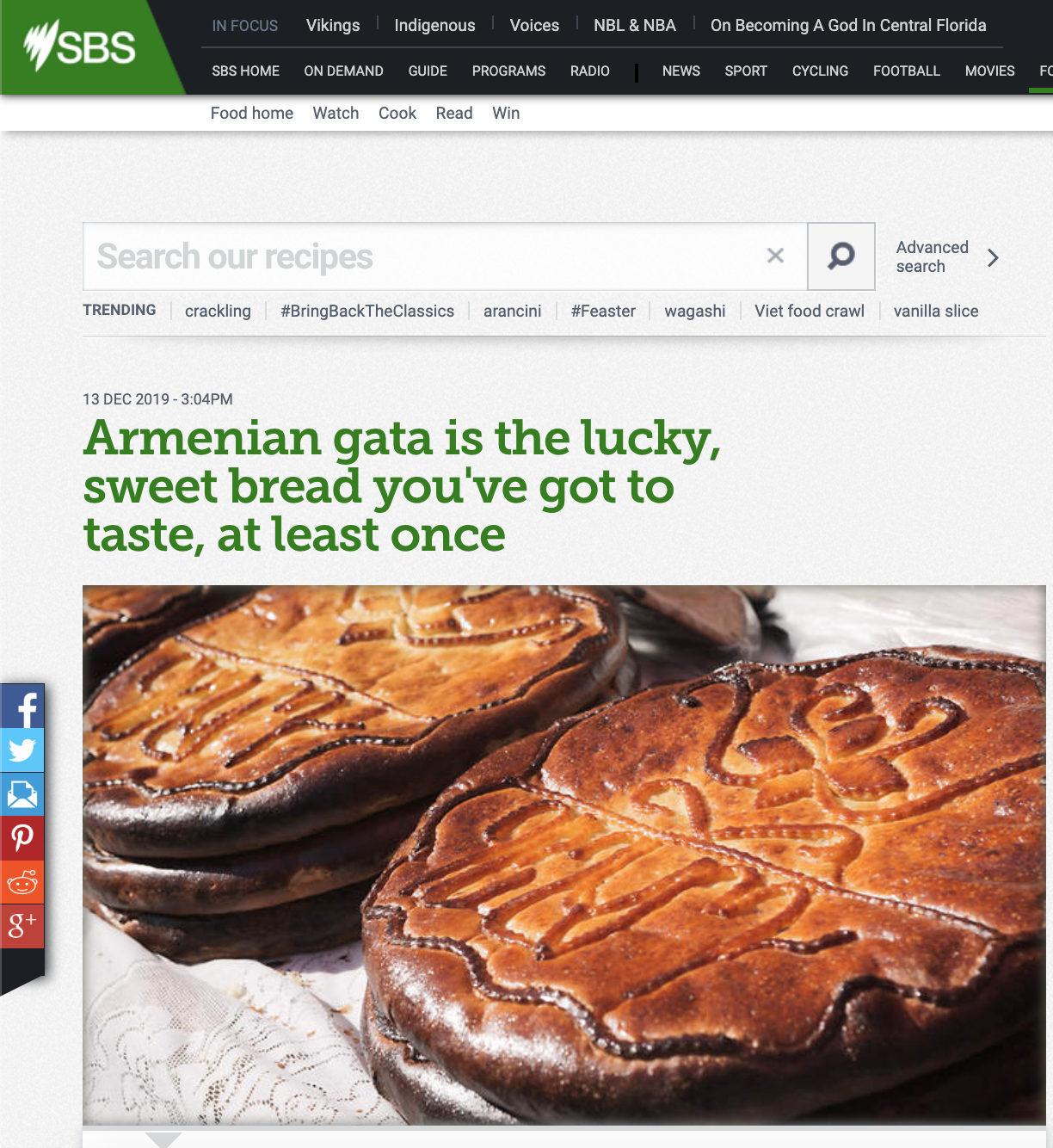 SYDNEY: SBS (Special Broadcasting Corporation) has featured a story titled "Armenian gata is the lucky, sweet bread you've got to taste, at least once" on its online food blog.

The interview subject for the piece, authored by Yasmine Noone, is Armenian cook Arby Iskikian, who also teaches at Hamazkaine Galstaun College.

Gata is described as an Armenian bread-like sweet treat.

In the article, Iskikian is quoted saying: "If you're someone who likes an uneven taste of sweetness in one bite, you'll enjoy gata. Gata is popular in every city in Armenia and almost every family that can still make it at home."

Read the article by clicking here.