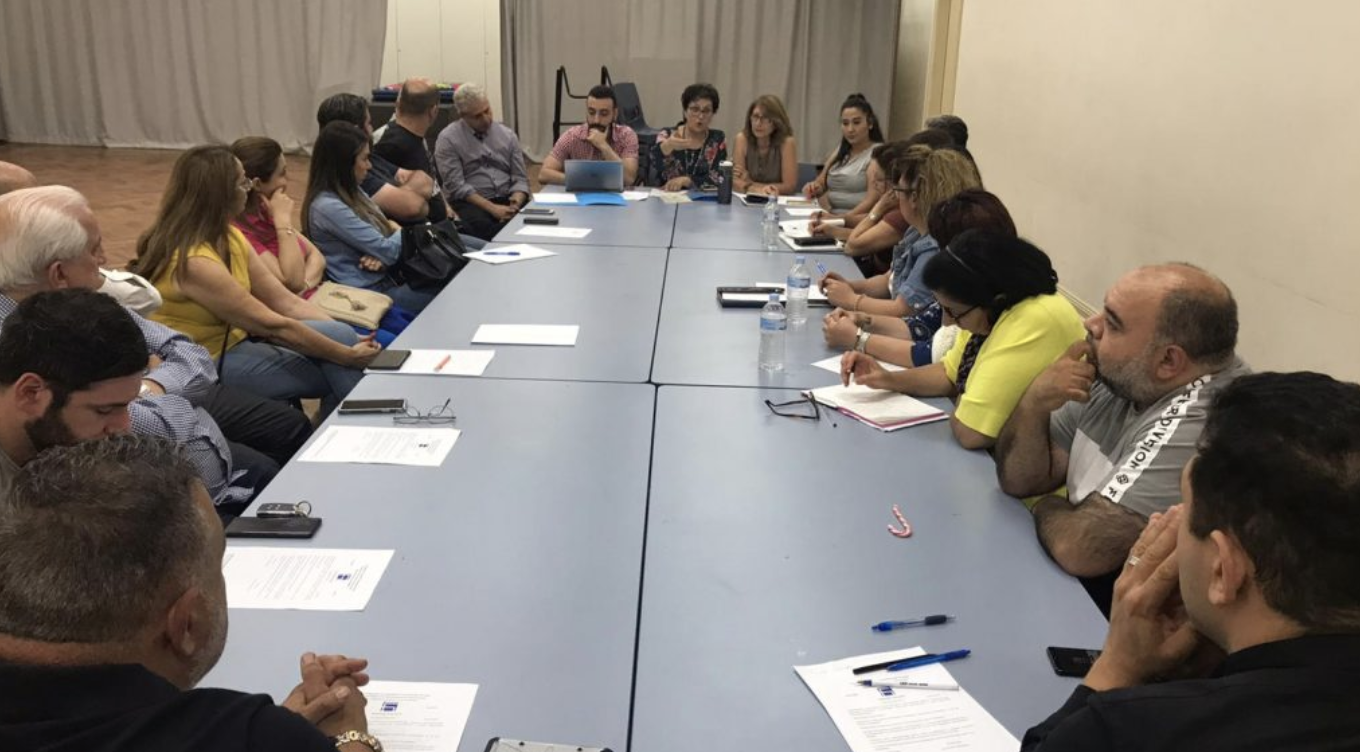 SYDNEY: Hamazkaine Armenian Educational and Cultural Society of Australia held its 21st Regional Convention on 2nd November 2019, and elected a Regional Executive consisting of the following members: Seta Hovagimian (Chairperson), Mosig Injejikian (Secretary), Raffi Shishoyan (Treasurer), Vahik Haroutiunian (Advisor) and Silva Nazarian (Advisor).
The newly elected Regional Executive has since held several introductory meetings, with representatives of the Armenian Revolutionary Federation of Australia, the Primate of the Diocese of the Armenian Apostolic Church of Australia and New Zealand, and chapter leaders within the greater Hamazkaine Australia organisation.
After these meetings, the Regional Executive adopted a strategy for 2020, which has been summarised in the following 6 points:
Strengthening the relationship between the 4 chapters and 2 specialised chapters.

Promoting our organisation's activities to the public in order to attract a greater number of patrons to cultural events.

Launching an exhibition for Armenian-Australian artists based on the H-PEM initiative of the Hamazkayin Central Executive Board.

Improving the level of the Armenian language taught in the organisation's five educational institutions.

Augmenting the contribution of Armenian-Australian youth in the international Hamazkayin Youth Forum in Armenia.

Importing the global initiatives of Hamazkayin International to Australia, including Pakin's subscription, Lala & Ara's educative mobile applications, along with other plans which can be found on the organisation's official website on www.hamazkayin.com
Finally, the newly elected Hamazkaine Australia Regional Executive wishes its members and fans Merry Christmas and Happy New Year.

- Hamazkaine Regional Executive of Australia / 24-12-2019