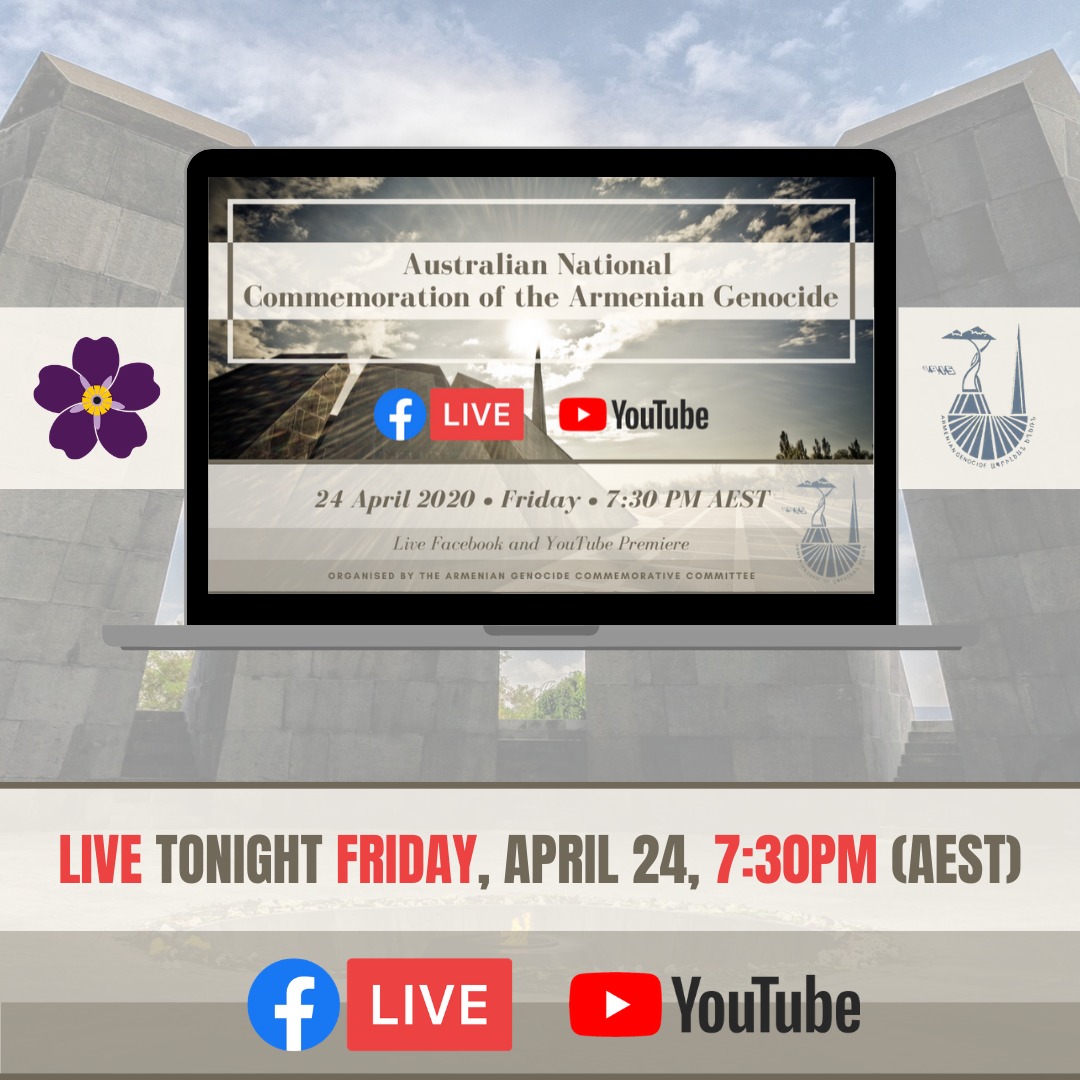 TONIGHT, 7:30PM | LET'S REMEMBER TOGETHER | SPREAD THE WORD
Please make sure your families join you in front of your computers or smart televisions and devices to watch the Australian National Commemoration of the Armenian Genocide live.
And kindly SPREAD THE FOLLOWING LINKS TO YOUR FRIENDS AND FAMILIES to ensure they are tuning in TONIGHT, FRIDAY 24 APRIL 2020, 7:30PM (AEST)!
For those who wish to watch on Facebook, all you have to do is click www.facebook.com/ArmeniaOnline/live/ at 7:30pm tonight (Friday 24th April).
For those who prefer to watch on YouTube, click www.tiny.cc/genocide105 at 7:30pm instead.
The event will also be simulcast on the Facebook pages of your favourite Armenian-Australian community organisations.