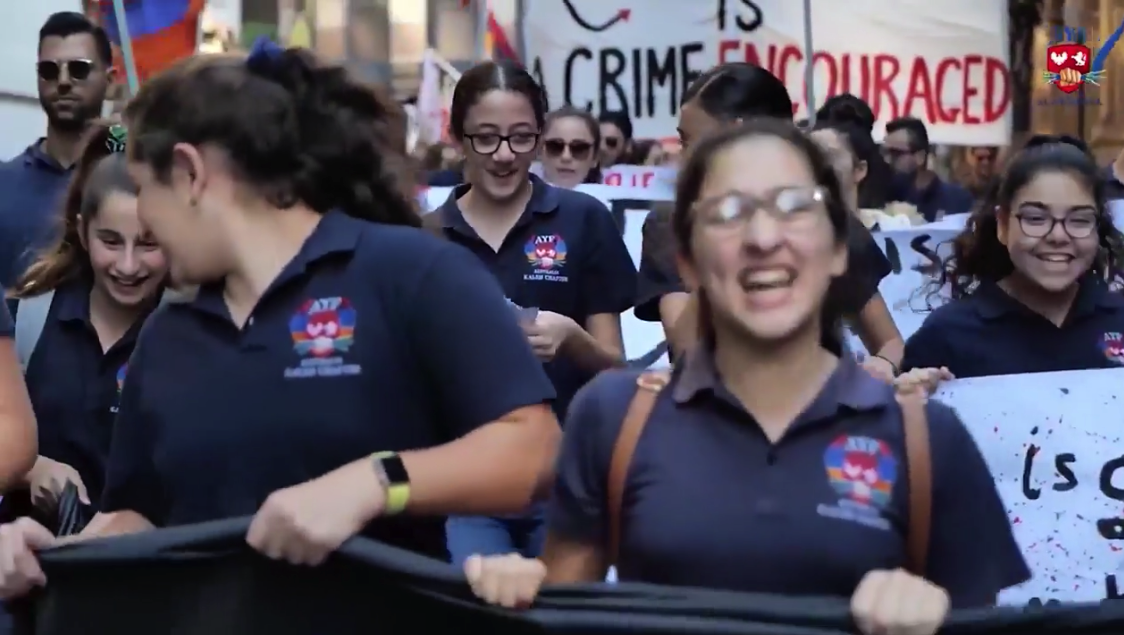 On Friday 24th April 2020, the Australian National Commemoration of the Armenian Genocide was Livestreamed to a record audience of around 15,000 via Facebook Live and YouTube, reported the Armenian Genocide Commemorative Committee.

Simulcast on 26 Facebook pages of Armenian-Australian organisations, Armenia Media's YouTube page and the Armenian National Committee of Australia's Twitter profile, the program featured special messages from Australian political leaders and Grammy Award-winning New Zealand resident Serj Tankian, as well a Keynote Feature titled FROM RUINS TO RELIEF documenting ANZAC eyewitness testimonies and Australia's first major international relief effort during the Armenian Genocide.

On Facebook and YouTube, there were over 1,000 viewers consistently watching the broadcast live and engaging with reactions, comments and shares. The numbers for the Commemoration that marked the 105th Anniversary of the Armenian Genocide continue to rise as the videos remain online and available for replay.

The audience, which included 90% of viewers from across Australia and 10% from around the world, heard from the Armenian Genocide Commemorative Committee through the Masters of Ceremonies, Lucy Amirzaian and Zani Okgian, as well as the Advocacy Report from Haig Kayserian of the Armenian National Committee of Australia and messages from clergy.

There was also a special feature video covering the Armenian Genocide Memorial visit of the first Federal Australian Delegation to Armenia.

Watch the full commemoration video by clicking here or pressing play below.



Covid-19 restrictions on public gatherings meant this online format replaced the commemoration events typically held in Sydney, Melbourne and other capital cities across Australia, which together attract over 1,500 attendees.

The member organisations of the organising Armenian Genocide Commemorative Committee are the Social Democrat Hunchakian Party, the Armenian Revolutionary Federation, the Armenian Democratic Liberal Party, the Armenian General Benevolent Union, Hamazkaine, Nor Serount, Homenetmen, Tekeyan, Armenian Relief Society, Armenian Missionary Association of Australia, Dkhrouni, AGBU Youth and the Armenian Youth Federation, in addition to Sahagian Sporting Club in Victoria and the Armenian National Committee of Australia Head Office and Branches in Melbourne, Perth and Canberra.

This event was held under the auspices of His Eminence Archbishop Haigazoun Najarian, the Armenian Apostolic Church, the Armenian Catholic Church, and the Armenian Evangelical Church.