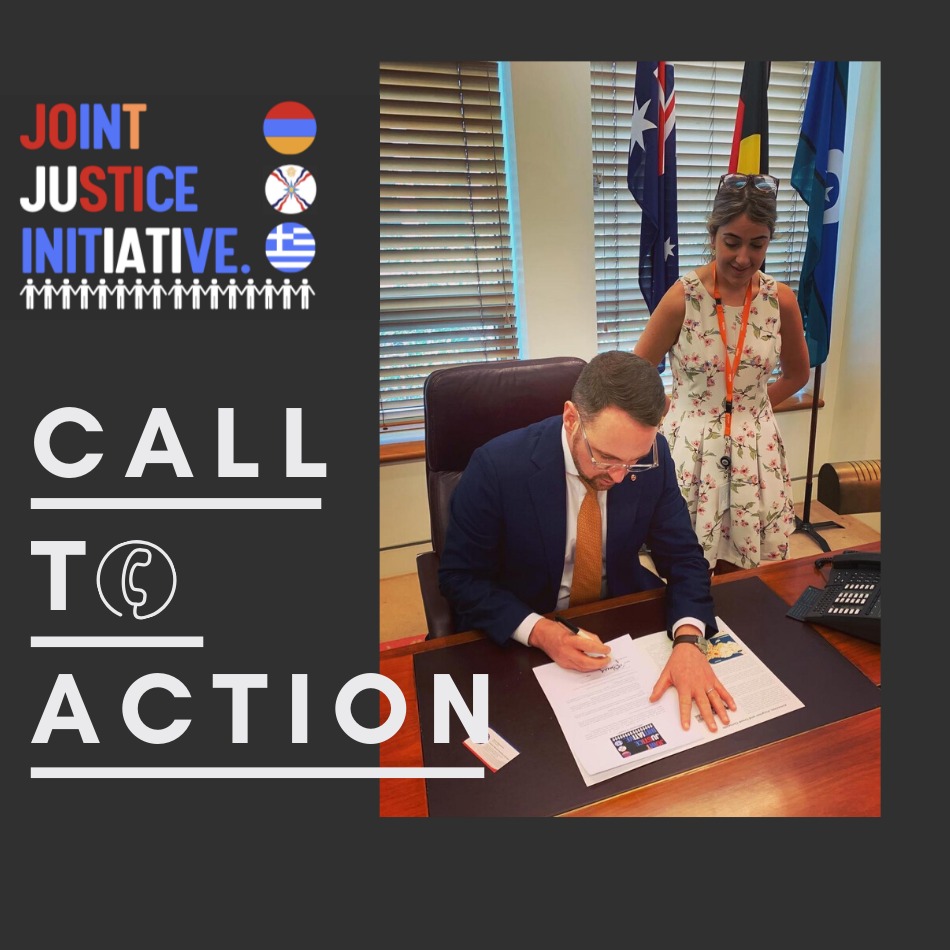 CANBERRA: The Joint Justice Initiative of Armenian-Australian, Assyrian-Australian and Greek-Australian advocacy groups are calling on their respective communities to phone their local Federal Senators and encourage them to add their signatures on Affirmations of Support, which would declare their solidarity with the cause of national recognition of the Armenian, Assyrian and Greek Genocide.
The Armenian National Committee of Australia (ANC-AU), Assyrian Universal Alliance - Australia Chapter and Australian Hellenic Council have launched a
webpage
, which offers visitors a sample script and the contact details of those Federal Senators who have not yet signed the Joint Justice Initiative's Affirmation of Support document.
"With a few phone calls, Armenian-Australians, Assyrian-Australians and Greek-Australians can help build the critical consensus that will ultimately lead to Australia siding with truth and justice by recognising the 1915 Genocide for what it was," said ANC-AU Executive Director, Haig Kayserian.
"There is nothing more powerful to politicians than the voice of their electorate, and we hope our fellow Armenians, Assyrians and Greeks make their voices heard with this phone-in campaign, which we're confident will lead to more supporters of our Joint Justice Initiative," said AUA Secretary General, Hermiz Shahen.
"We encourage our communities to give as many minutes of their time as available to make a few calls in the pursuit of justice for the genocide suffered by our ancestors," added AHC Chairman, George Vellis.
So far, over 20 Federal Members of Parliament and Senators have signed Affirmations of Support. This campaign will focus firstly on Senators.
To join the campaign, please click here and follow the steps with your phone ready to dial.