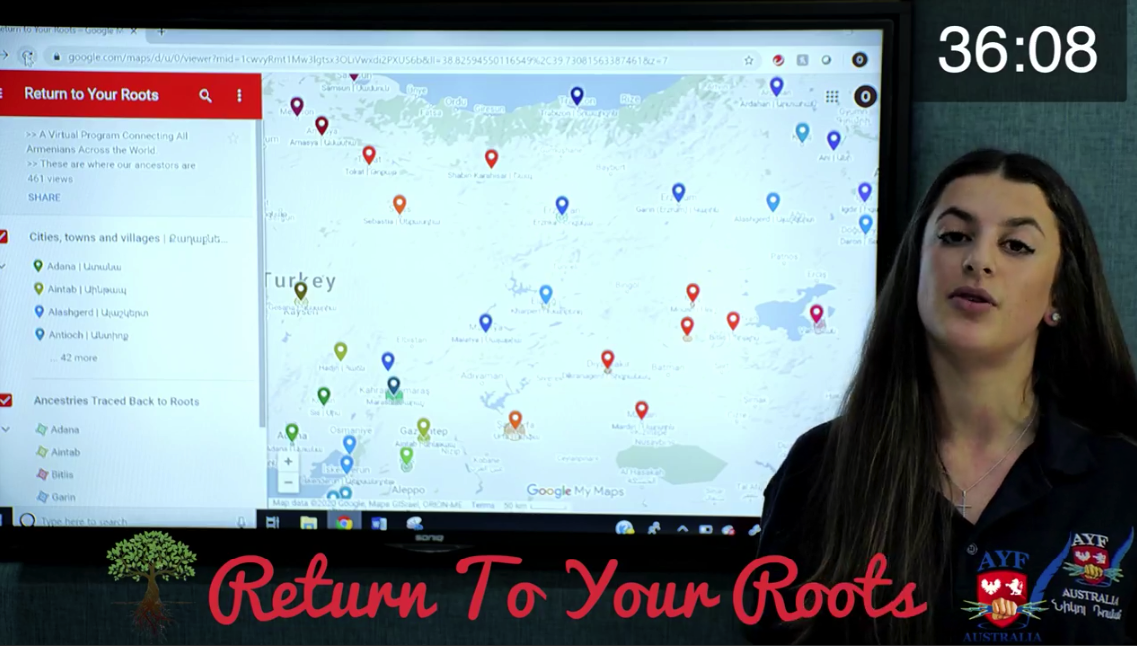 SYDNEY: The Armenian Youth Federation of Australia (AYF-AU) hosted an interactive livestream program, called Return to Your Roots, which interactively connected thousands of Armenians from around the world to their towns and villages of origin before the Armenian Genocide of 1915.
The Armenian Genocide, which saw the Ottoman Empire systematically murder over 1.5 million Armenians, also resulted in modern day Turkey's continued occupation of over 90% of Armenia's territories – specifically, the territories that were historically Western Armenia.
The Return to Your Roots Livestream asked Facebook users to connect to the AYF-AU broadcast, comment with their family's village of origin preceding the Armenian Genocide. AYF-AU members, led by program host Gayane Kortian, then took those names and added them to a virtual map of Western Armenia, while offering a specially prepared historical overviews on their towns or villages being featured.
The resulting map returned some fascinating results, with the goal of visually connecting Armenians to their roots achieved.
The broadcast had many thousands of views, 264 participants who provided their towns of origin and 388 ancestries were traced.
The top ten locations of origin among the participants included the following popular primarily Western Armenian towns currently occupied within Eastern Turkey: Aintab, Ourfa/Urfa, Marash, Adana, Kharpert, Kilis, Van, Kessab, Gesaria, while Zeitoun and Yozgat tied in tenth place.
The resulting map can be viewed below.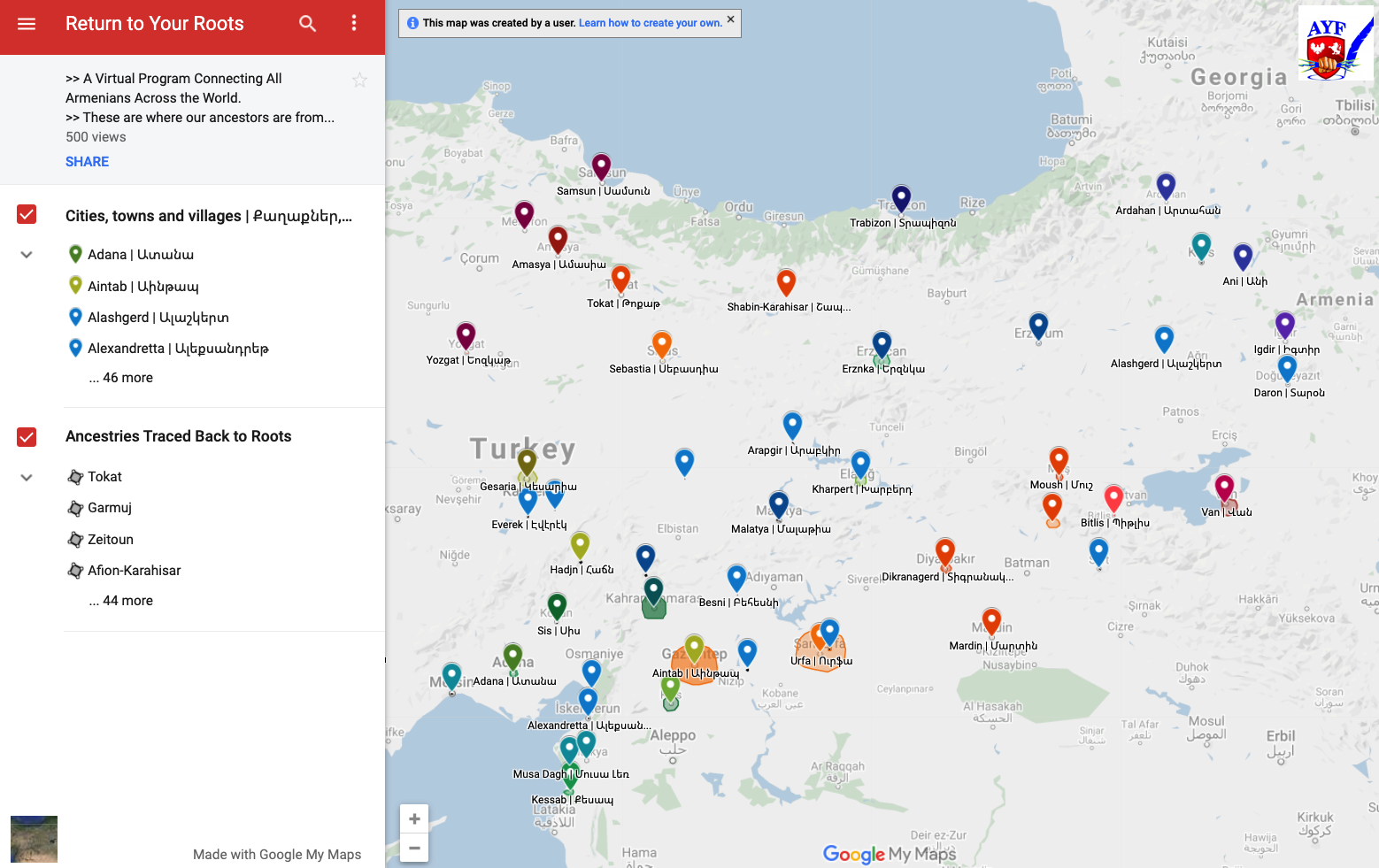 "We thank all our members who organised and implemented this most ambitious program in commemoration of the 105th Anniversary of the Armenian Genocide," said AYF-AU Central Executive Chair, Aram Tufenkjian.
"What the results exhibit is that the genocide against Armenians is continuing by modern day Turkey, the occupants of lands that were very obviously Armenian."
"It also renews the Armenian Youth Federation of Australia's unwavering drive for justice for the Armenian Genocide," Tufenkjian added.
Watch a replay of the program
here
.