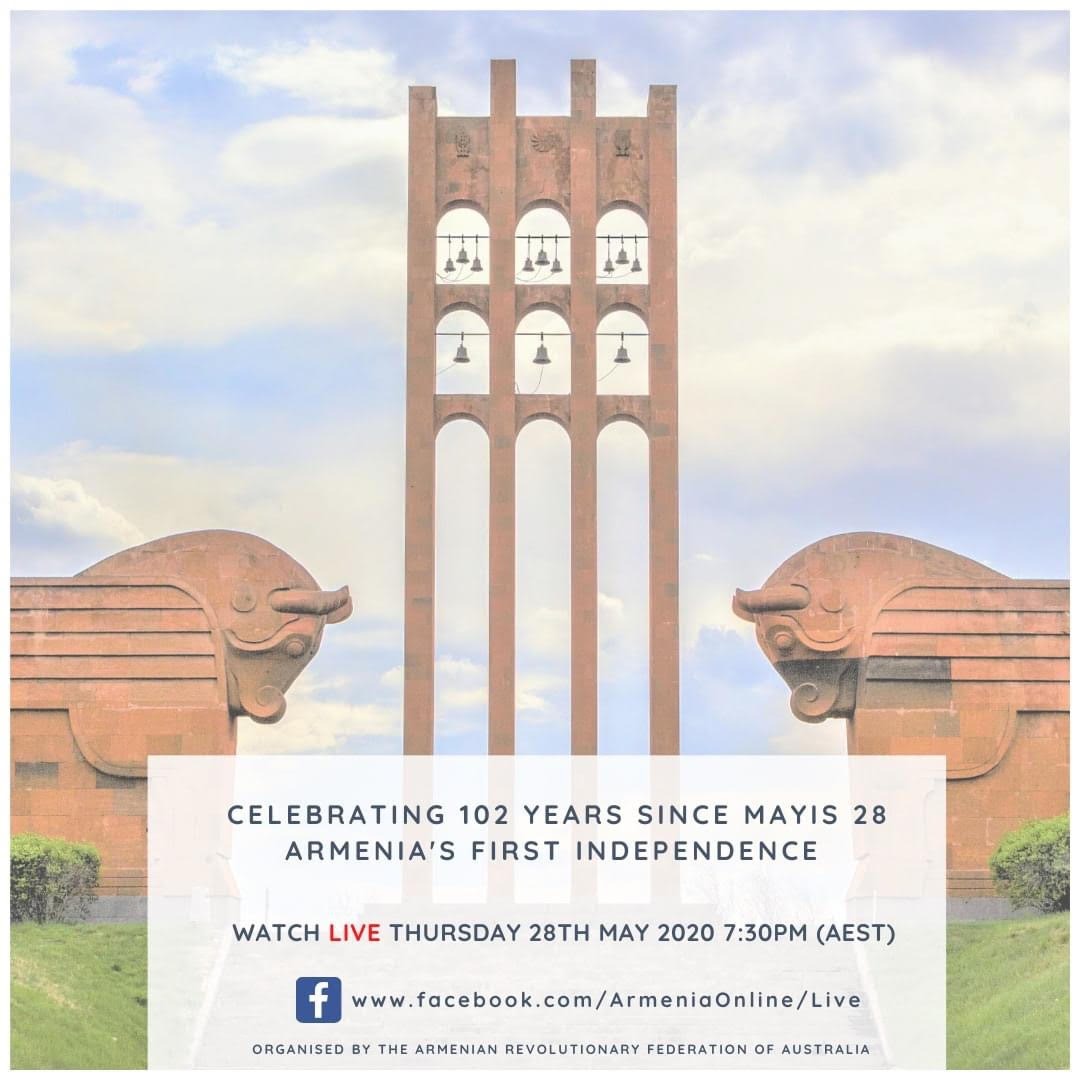 SYDNEY: The Armenian Revolutionary Federation - Australia (ARF-AU) Central Committee has announced a Livestream Special Program will premiere on Thursday 28th May, 7:30pm on Armenia Media's Facebook Channel, dedicated to the 102nd Anniversary of Armenia's First Republic.
"This is an opportunity for all Armenian-Australians to celebrate the heroism of our victories at Sartarabad, Pash Abaran and Gharakilise, which allowed us to enjoy an independent Armenian Republic today," announced the ARF-AU Central Committee.
On Thursday 28th May, 7:30pm, participants are asked to join the Livestream by clicking 
www.facebook.com/ArmeniaOnline/live/
.
Please spread the word.