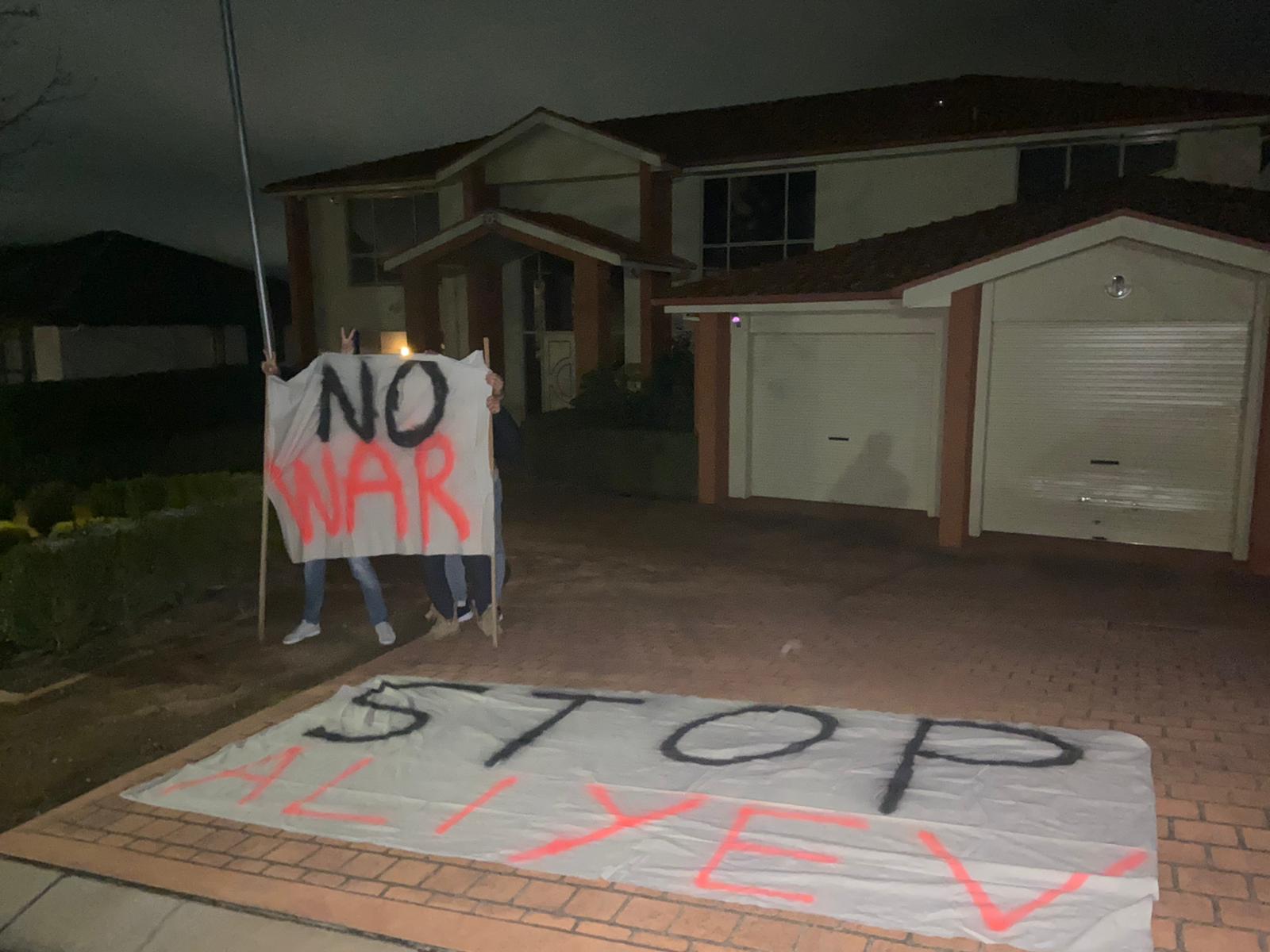 CANBERRA: Azerbaijan's Embassy in Australia will wake up to banners and messages denouncing its provocative actions against the Armenian border town of Tavush in recent days, after members of the Armenian Youth Federation of Australia (AYF-AU) visited their front lawn in the early hours of Saturday 18th July.
Banners reading 'Stop Aliyev', 'No War', 'Azerbaijan Pro War, Armenia Pro Peace' were placed on the front lawn of the Azerbaijani Embassy, while directions to the embassy were offered with a sign that read 'Nuclear Terrorist This Way', referring to Baku's threats to launch missile strikes against Armenia's nuclear power plant.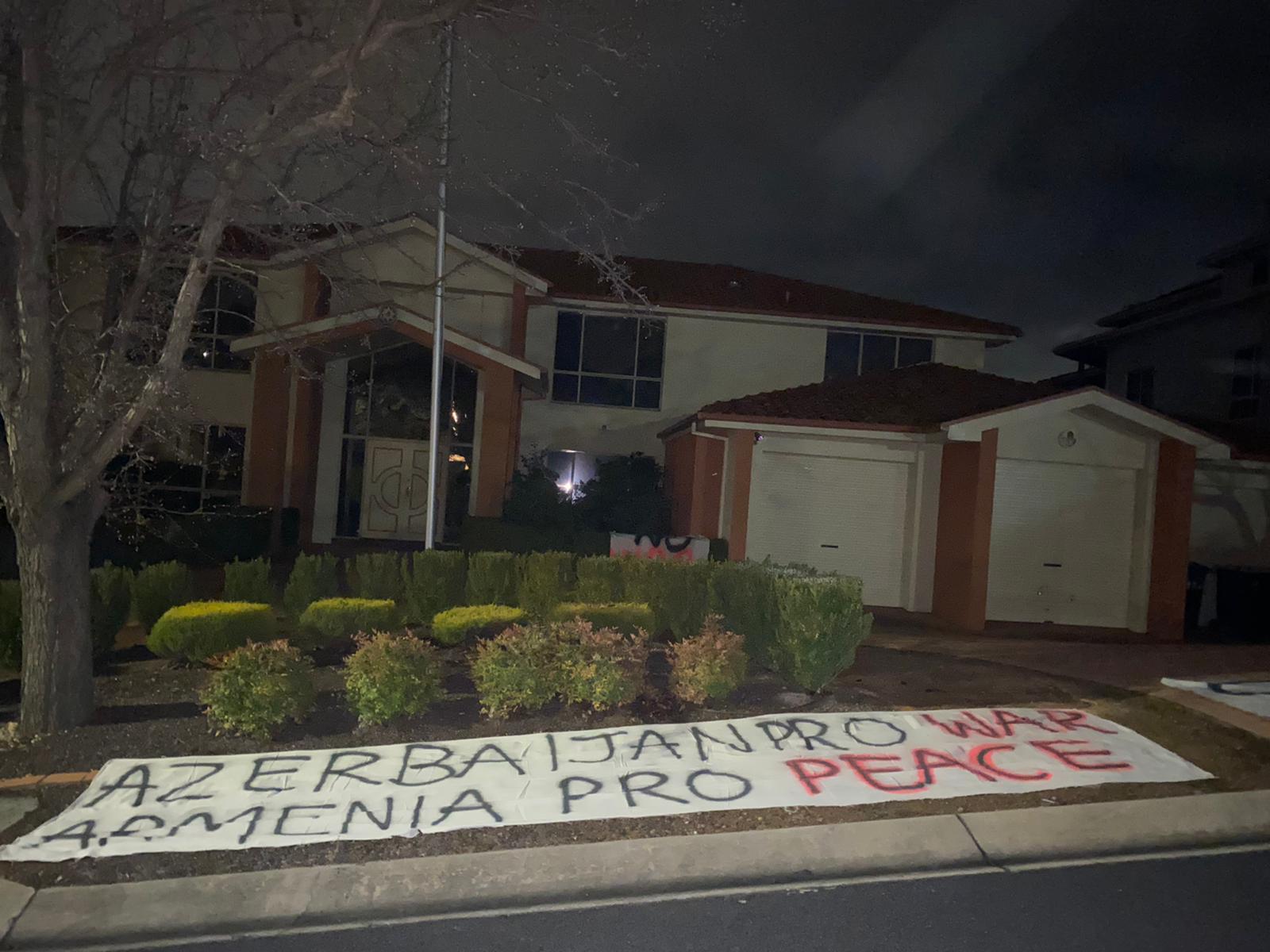 AYF-AU delivered photos of their handiwork via their Facebook page, where they wrote: "The aggressor has and will always be Aliyev and his dictatorial regime. It is quite clear - after the initial skirmishes, as well as protests in Baku, Moscow, and the very recent clashes in London - which side is constantly escalating the situation. Armenia wants peace, not war."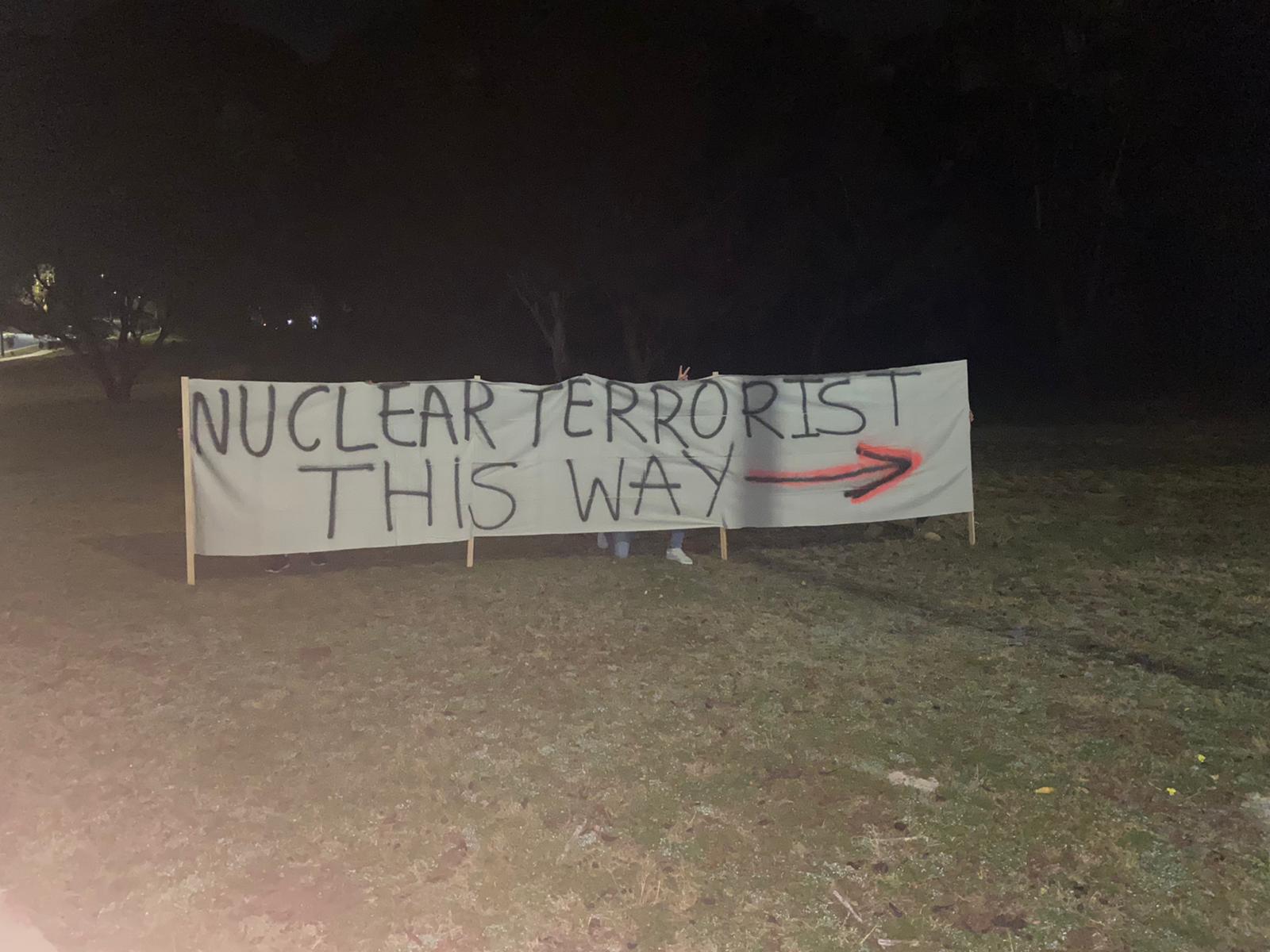 On 12 July, Azerbaijani military personnel attempted to cross Armenia's border in a UAZ military jeep, which was abandoned after Armenian forces fired several warning shots, allowing the trespassing officers to return to their bases.
Upon their return, Azerbaijan attempted to infiltrate Armenia's border using artillery fire, which has since escalated to tank, drone and other artillery fire over the ensuing five days.
Countless political leaders from around the world, including many in Australia, have publicly called out Azerbaijan for its role as the aggressor, especially in light of the global battle against the COVID-19 coronavirus pandemic.