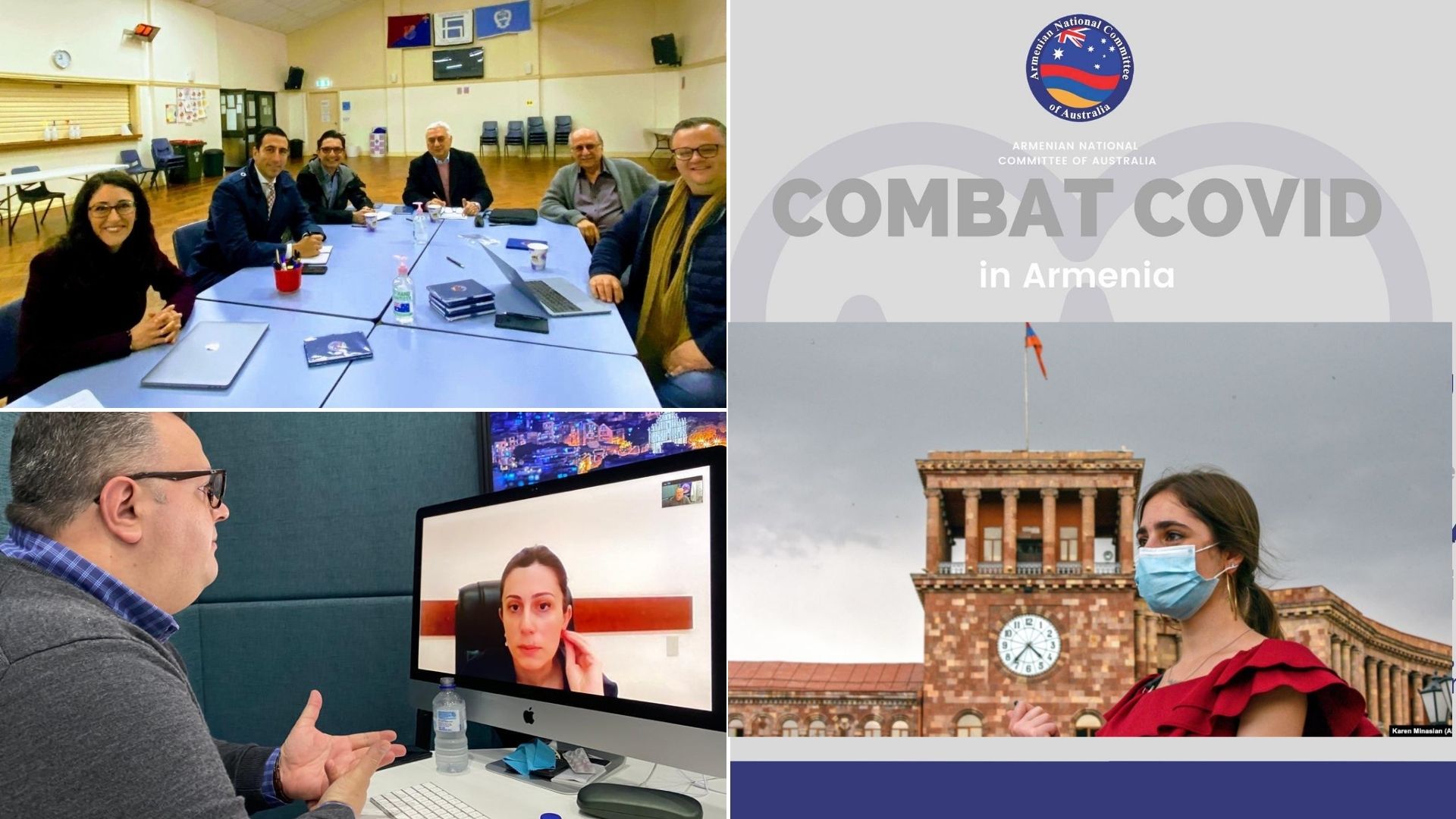 SYDNEY, MELBOURNE: The Armenian-Australian community has raised over $40,000 to help 
"Combat Covid in Armenia"
with the Armenian National Committee of Australia's (ANC-AU) Facebook fundraising campaign comfortably surpassing its targeted $25,000 to help ease the burden on Armenia's healthcare system as the country looks to recover from a major outbreak of the COVID-19 coronavirus.
The total confirmed COVID-19 case numbers in Armenia have now neared 40,000 with hundreds of new cases being added to that total on most days. Interested donors are being encouraged to make their contributions by the conclusion of the campaign, which will be midnight (Australian Eastern Standard Time), Friday July 31, 2020.
The Armenian National Committee of Australia (ANC-AU) launched this campaign last month, after contacting Armenia's Ministry of Foreign Affairs, who obtained a list of critical medical equipment and supplies being sought from the Ministry of Health. The list includes patient monitors, thermometers, centrifuges, oxygen concentrators, pulse oximeters and more.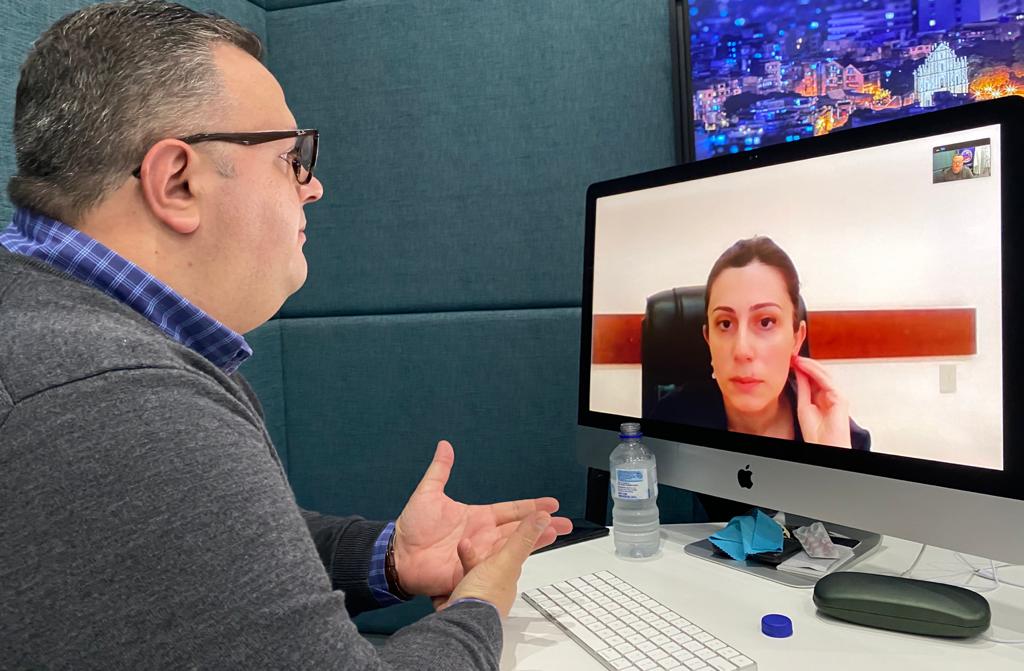 ANC-AU has been joined in its efforts by Armenian Relief Society, Homenetmen Scouting and Sporting Association, Hamazkaine Educational & Cultural Society, Armenian Resource Centre, Armenian Youth Federation and Armenia Media in leading Armenian-Australians on this Facebook fundraising drive, which will raise as much as possible until 31 July 2020.
"We would like to congratulate the hundreds of participants in this campaign, who have raised over $40,000 for their sisters and brothers in Armenia," said ANC-AU Executive Director, Haig Kayserian. "All donors and donations are assisting us in the easing the burden on Armenia's Ministry of Health by purchasing more from their list of requirements."
A group of Armenian-Australian medical professionals are helping to source items from the necessary medical equipment available in the Australian market, which will be purchased and freighted to Armenia.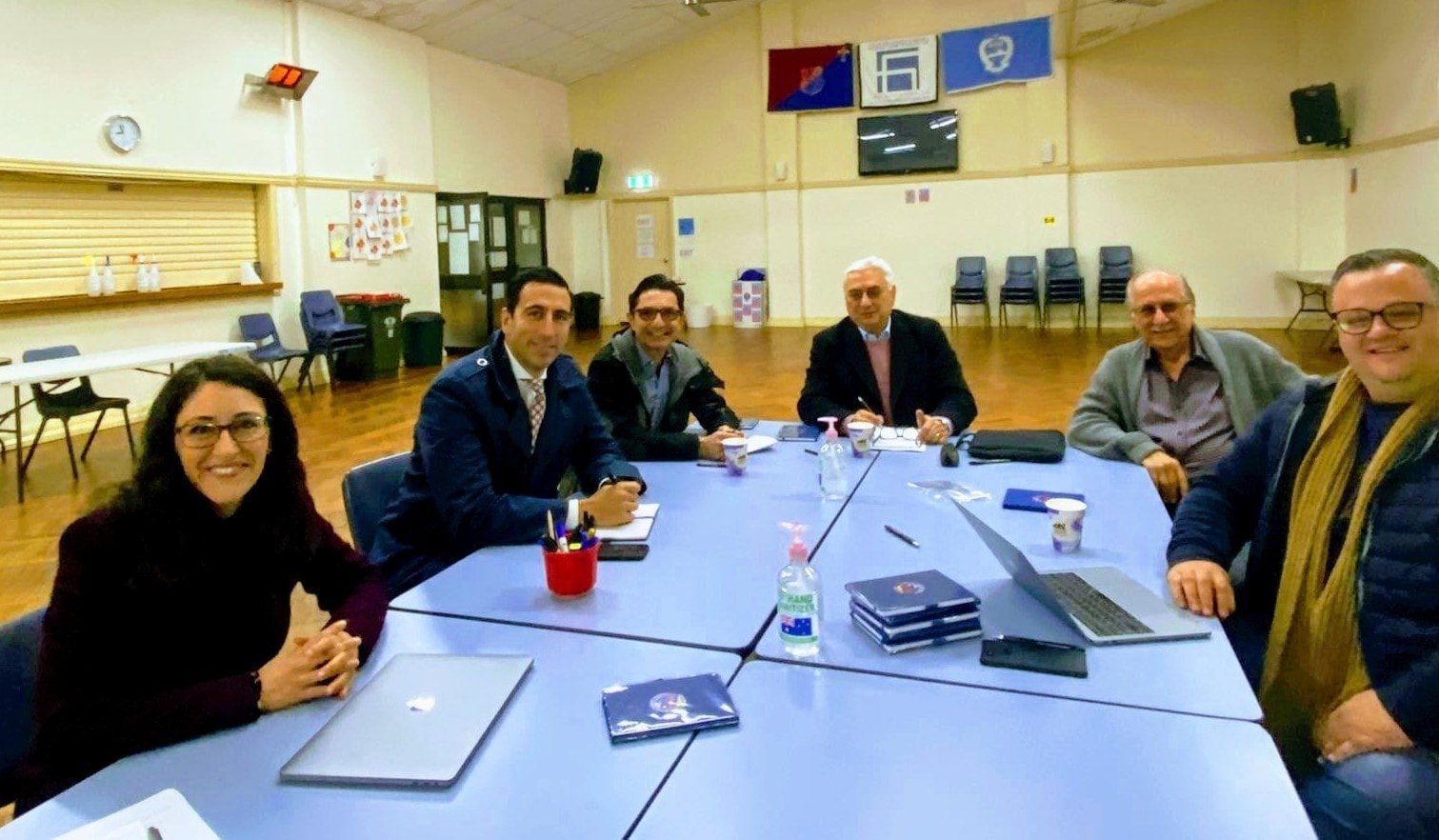 They include Dr. Paul Sarian, Dr. Araz Boghossian,
Dr. Bedros Baliozian, Dr. Ashod Kherlopian and from the Armenian Professional Network's Medical & Allied Health Forum, Dr. Kareen

Mekertichian

and Dr. Gamer Verdian.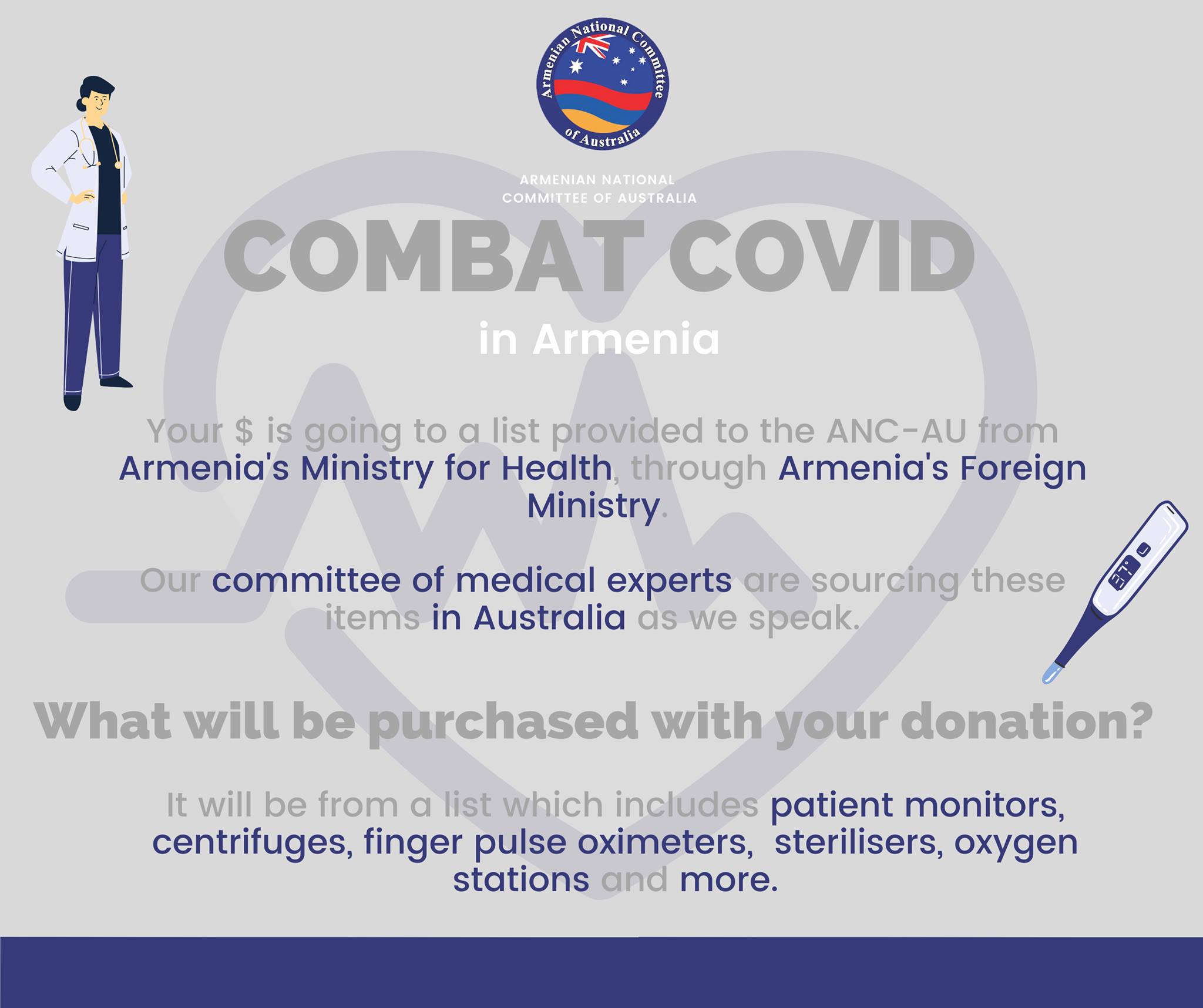 Armenian-Australians are invited to participate before midnight July 31 by clicking here and then the donate link.

For those who don't have access to Facebook or a credit card, please direct transfer your donation to the following account:
Account Name: Armenian National Committee of Australia
BSB: 062-272
Account Number: 10134724
Should you choose this option, please email your remittance to
admin@anc.org.au
.
If you prefer to phone in with your donation, please call (02) 9419 8264.