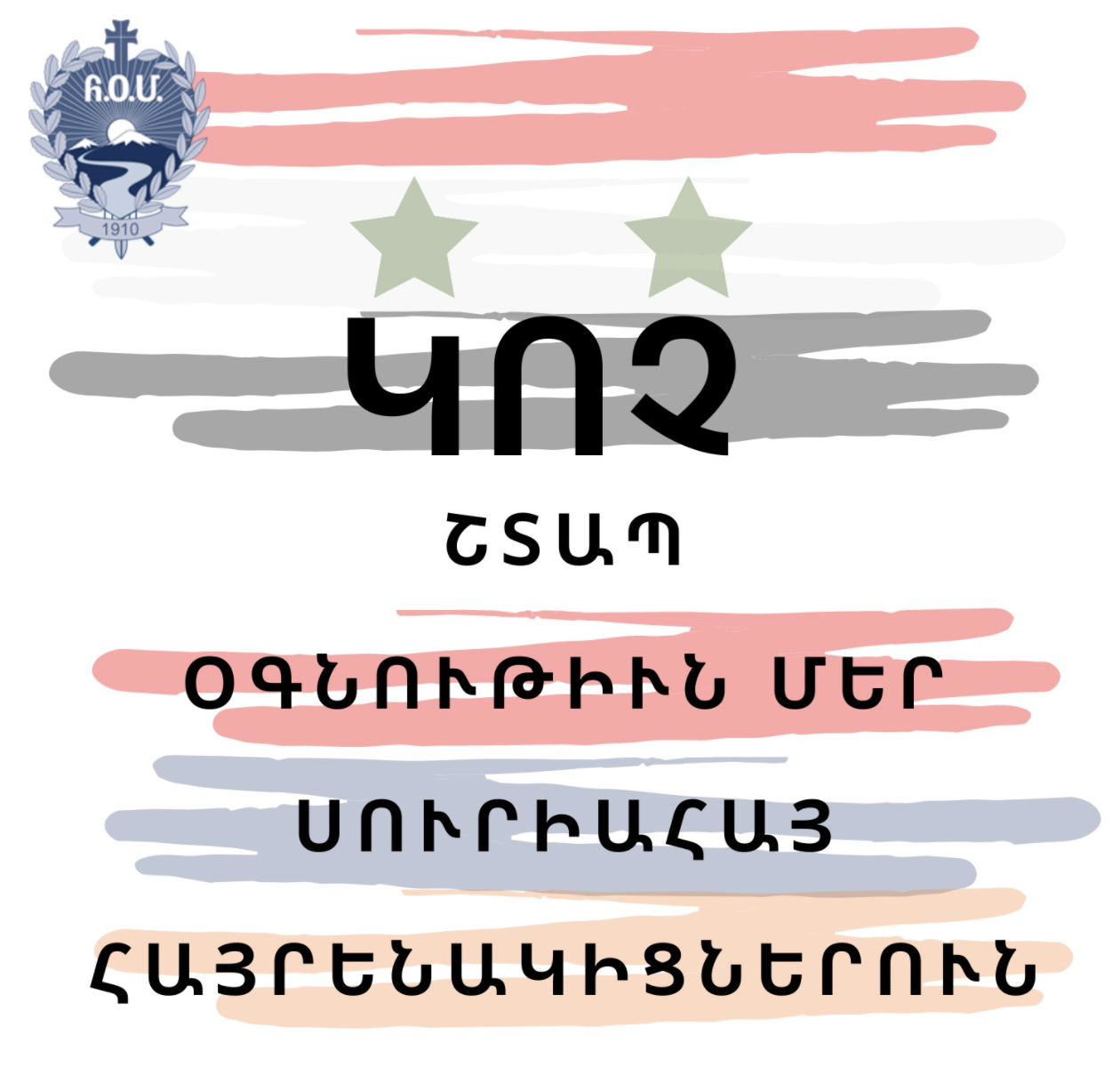 SYDNEY & MELBOURNE: Armenian-Australians have been invited to participate in fundraising for the Armenian community in Syria, currently facing a serious battle against an outbreak of the COVID-19 coronavirus with limited access to medicines and emergency supplies.
Hundreds of Syrian-Armenians have been infected by the outbreak, which has swept through Armenian-populated towns, and several community members – including youth have already succumbed, tragically losing their lives.
On the back of the debilitating war in the country, the Syrian-Armenian community is in desperate need of funds to purchase the necessary supplies and medicines to ensure minimal loss of life.
The Armenian Relief Society of Australia is leading a community-wide appeal for funds to help our Syrian sisters and brothers during their time of need.
They will host a Facebook telethon on Sunday 11th October 7:30pm, on the
Armenia Media Facebook page
.
For those who are able to make donations before on that date, please deposit into the following account:
Account Name: Armenian Relief Society Regional Executive of Australia 
BSB: 062-295 
Account Number: 10430743


For further information, please call 0405 146 708.