SYDNEY: The Armenian Youth Federation of Australia (AYF-AU) ran a social media campaign inviting posts on Twitter which expose the war-mongering Azerbaijani regime of Ilham Aliyev, asking for posts carrying the hashtag #StopAliyev, and it trended as number one on the national feed of the hugely popular website.
The Armenian National Committee of Australia (ANC-AU) commended AYF-AU for their achievements in raising awareness for the rights to self-determination of the Armenians of Artsakh.
"To trend number one during a business day means countless people who are active on the Twitter in Australia, including many influencers like politicians and journalists, would have seen the #StopAliyev hashtag and become better acquainted with the aggression of the regime led by Azerbaijan's dictator and of the rights of the Armenians Baku consistently attacks," said ANC-AU Executive Director, Haig Kayserian.
"AYF-AU needs to be congratulated for their innovative use of technology during this COVID-19 edition of Artsakh Awareness Week, as they managed to counter the petro-millions Azerbaijan spends on misinformation through the grassroots efforts of our community's volunteers."
The #StopAliyev Twitter campaign was part of AYF-AU's annual Artsakh Awareness Week activities, which also featured a letterdrop drive of an informational flyer detailing the battle for self-determination of the Republic of Artsakh, a blood drive to honour soldiers killed defending Armenian borders, a lecture on Artsakh's case for recognition and an art exhibit themed Artsakh.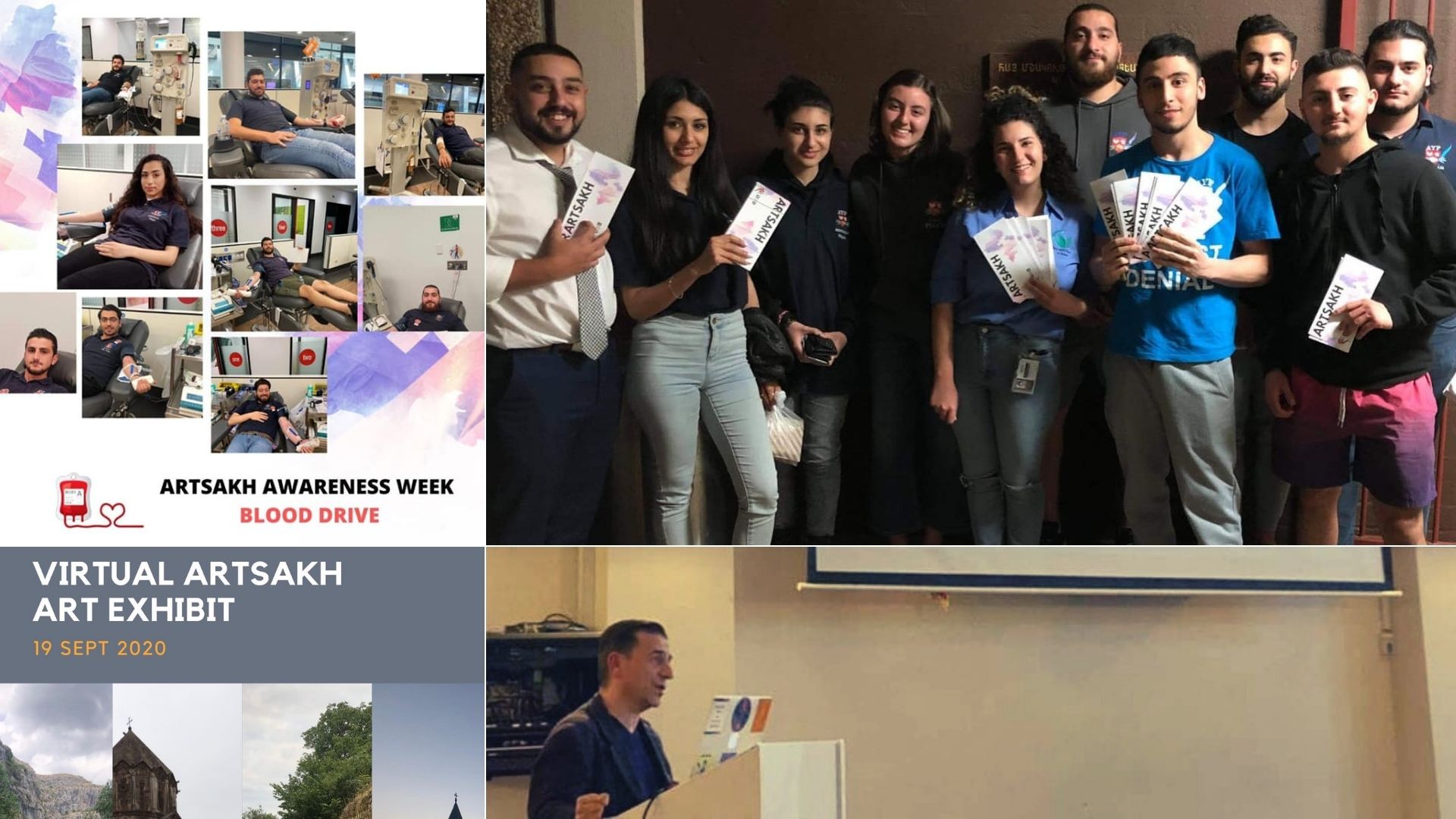 The Artsakh Awareness Week activities kicked off with a Livestream Concert celebrating the Republic's 29th Anniversary of Independence (watch here), which has so far been viewed over 30,000 occasions on Facebook.