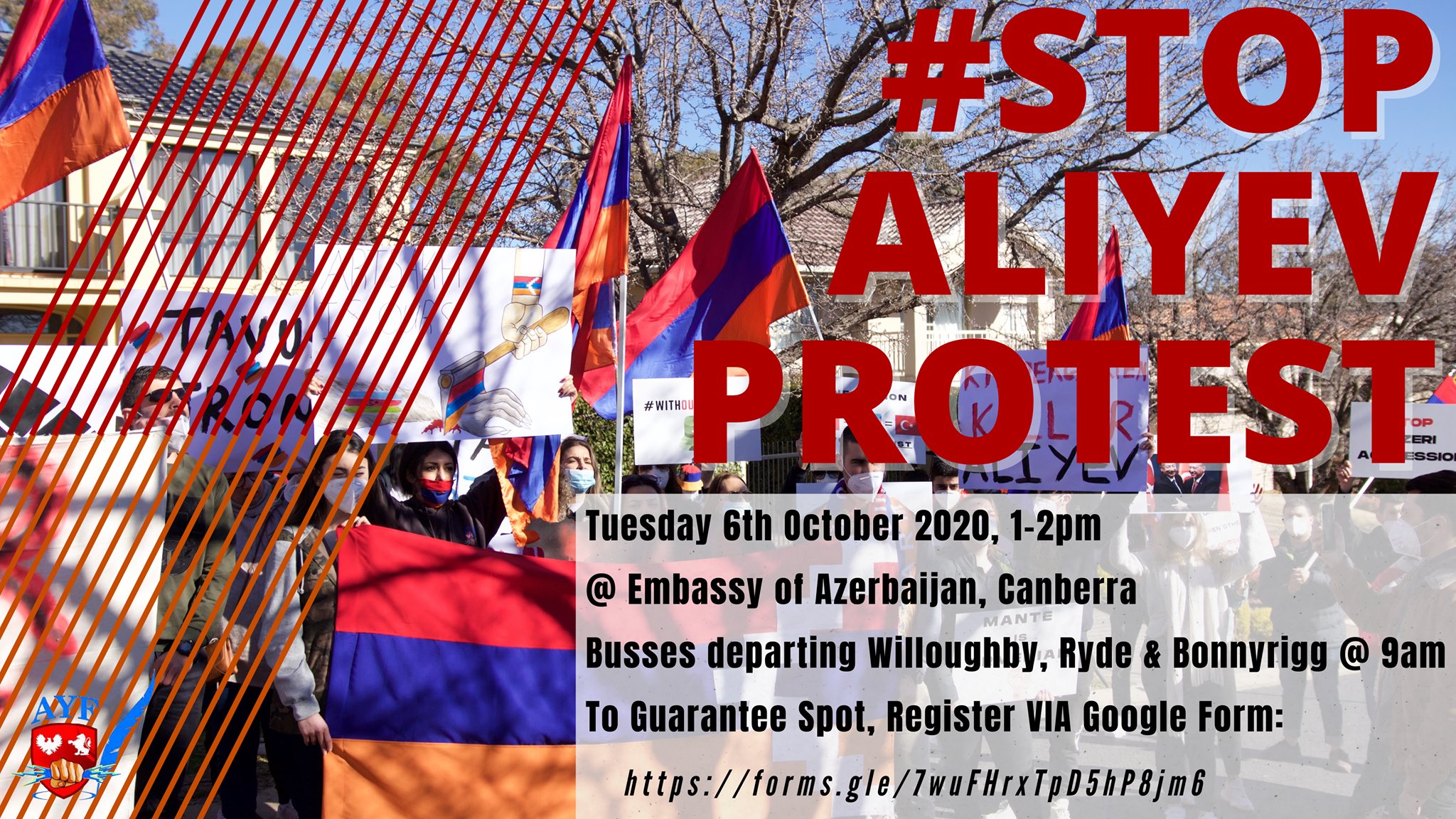 SYDNEY: The Armenian-Australian community will protest Azerbaijan's attacks against Armenia and Artsakh in Canberra on Tuesday, 6th October 2020, announced the Armenian Youth Federation of Australia (AYF-AU).
The demonstration will be held at Azerbaijan's Embassy, where community members will call on Baku to stop its attempt to invade indigenous Armenian lands, which is ongoing since 27th September 2020.
The #StopAliyev demonstration will also have Turkey and its dictator Recep Tayyip Erdogan as a focal point, with Ankara actively backing the murders of civilians in both the Republic of Artsakh and the Republic of Armenia.
Protestors will call on a more meaningful intervention by the Australian Government, who so far have not identified the attacking party as Azerbaijan.
Return buses from Sydney have been organised. Due to Covid restrictions and limited bus spots, protestors must register their attendance by filling out a form which can be found by clicking
here
.
Details on flyer above.