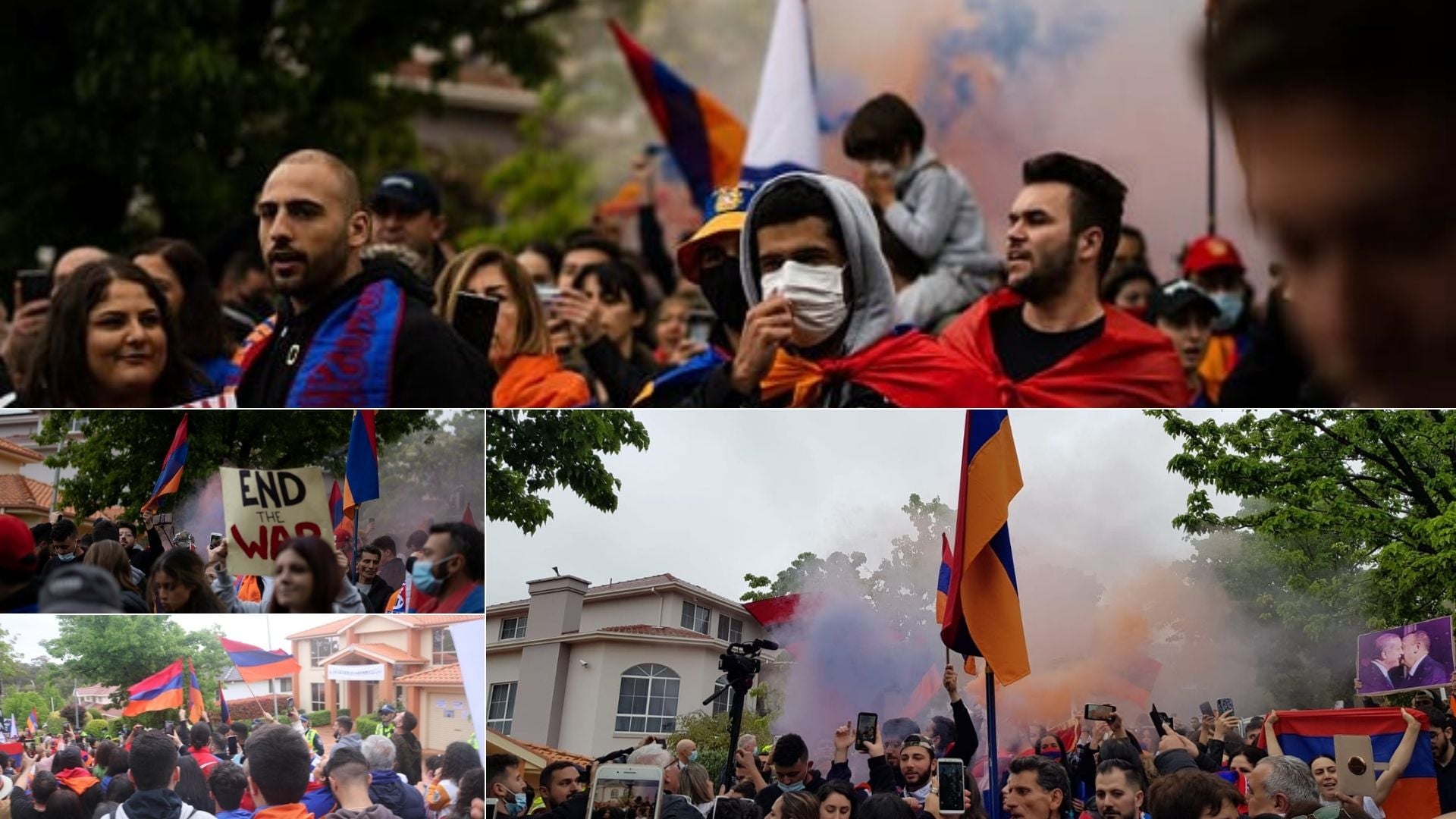 Around 500 Armenian-Australians travelled from Sydney to Canberra to protest Baku's attacks on the Republics of Artsakh and Armenia at the Embassy of Azerbaijan attracting mass media coverage, reported the Armenian National Committee of Australia (ANC-AU).
On 27th September 2020, Azerbaijan – backed by Turkey-funded Islamist jihadist mercenaries and air support – began large-scale military assaults along the entire length of their border with Artsakh, something the international community and media have by and large failed to adequately condemn in favour of Baku's preferred false parity narrative that lays equal blame on both sides.


The Australian Government's reaction was one of the many things addressed at the Armenian community's protest, organised by the Armenian Youth Federation of Australia (AYF-AU). Speakers called out Baku's dictatorship led by Ilham Aliyev and Turkey's dictator Recep Tayyip Erdogan for attempting another wipe-out of Armenians like their Ottoman forebears did in the Armenian, Assyrian and Greek Genocides of 1915.


(Photos by Shant Baghoomian)