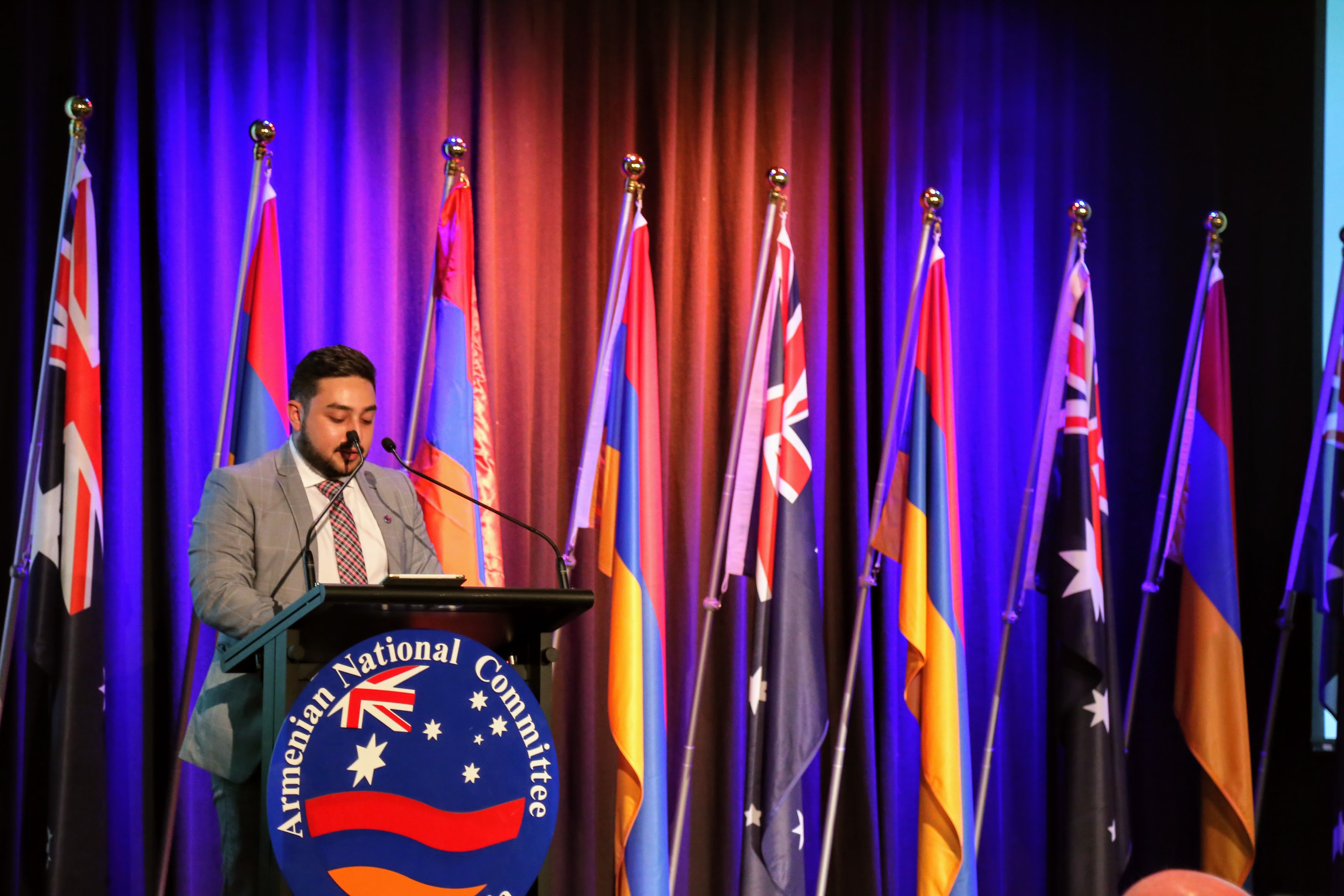 SYDNEY: The National Board of the Armenian National Committee of Australia (ANC-AU) has appointed former political staffer, Michael Kolokossian as the organisation's Political Affairs Director.
Currently studying a Bachelor of Law Arts – majoring in International Law and Global Governance – at Macquarie University, Kolokossian served as an adviser in the office of a New South Wales state parliamentarian after initially entering the workforce as an Administrator at the ANC-AU head office. He is the current Chair of the ANC-AU – Western Sydney Branch and has also served as part of the Armenian National Committee of the United Kingdom (ANC-UK).
In collaboration with Executive Director Haig Kayserian, Kolokossian will coordinate, assist and participate in public affairs advocacy, promoting issues of importance to Armenian-Australians to Commonwealth, State/Territory and Local Government Executive and Legislative members, Government Departments and staff.
He will also work closely with Armenian-Australian organisations in informing their members of ANC-AU's advocacy priorities, which include Armenian Genocide recognition and education, Artsakh recognition, promotion of a sustainable Armenia and the representation of other issues of importance to the community.
In collaboration with Executive Administrator Sarine Soghomonian and Administrators Mathew Mikhail, Hrant Boujikian, Siranush Massih and Tamara Kotoyan – as well as intern Areg Grigorian – Kolokossian will implement ANC-AU youth outreach initiatives, developing youth engagement in political activities, while working with local branches in assisting with their legislative and electoral goals.
"We are beyond delighted to welcome Michael Kolokossian back into the Armenian National Committee of Australia Head Office in a senior role in an appointment that highlights our objective to ensure we are home to all politically engaged Armenian-Australian youth," said Kayserian.
"We would like to thank our Partners and supporters for allowing for our recent expansion, as with Michael's arrival, the team is now able to share over 100 hours per week in support of Armenia, Artsakh and the Armenian-Australian community," Kayserian added.
Kolokossian expressed his excitement at the new challenge.
"The Armenian National Committee of Australia is a second home for me and so many of our politically mobilised youth, and I feel fortunate to be given the opportunity to return home and am excited to repay the faith placed in me by working with the most dynamic team of advocates," Kolokossian said.
"We have plenty to do and I feel privileged to be entrusted by our community to lead the representation of their priorities in the hallways of power."