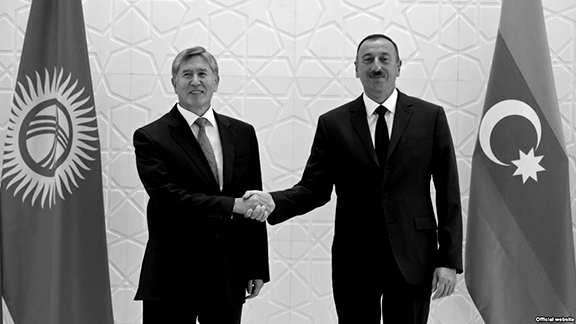 BAKU, Azerbaijan (A.W.)—Azerbaijan has criticized Kyrgyzstan for refusing to fully back a joint declaration by Muslim states, which voices support for Baku's position in the Artsakh (Nagorno-Karabagh) conflict.
The Economic Cooperation Organization (ECO), which consists of Azerbaijan, Turkey, Iran, Pakistan, and six other Asian nations, adopted the declaration at its 13th summit held in Islamabad on March 1.
Kyrgyz President Almazbek Atambayev refused to sign the document because of certain "political clauses," according to the Azerbaijani Foreign Ministry.
The Artsakh conflict is mentioned in Clause 20 of the Islamabad Declaration:
"Express concern about the existing unresolved conflicts in the ECO Region, including Armenia-Azerbaijan conflict, which hinder the economic growth and realization of the full economic potential of the Region and impede the development of economic cooperation on regional as well as broader level, and Stress the importance of making increased efforts for the earliest resolution of these conflicts based on the norms and principles of international law, in particular the principles of respect to sovereignty and territorial integrity."
Azerbaijani Foreign Ministry spokesperson Hikmat Hajiyev told Trend news on March 3 that the actions of the Kyrgyz President were "incomprehensible." He also questioned which side Kyrgyzstan is on regarding the conflict.
Kyrgyzstan and Armenia are members of the Russian-led Collective Security Treaty Organization (CSTO) and the Eurasian Economic Union (EEU). In the past, Kyrgyzstan has signed multiple pro-Azerbaijani declarations and have received strong criticism from Armenia.