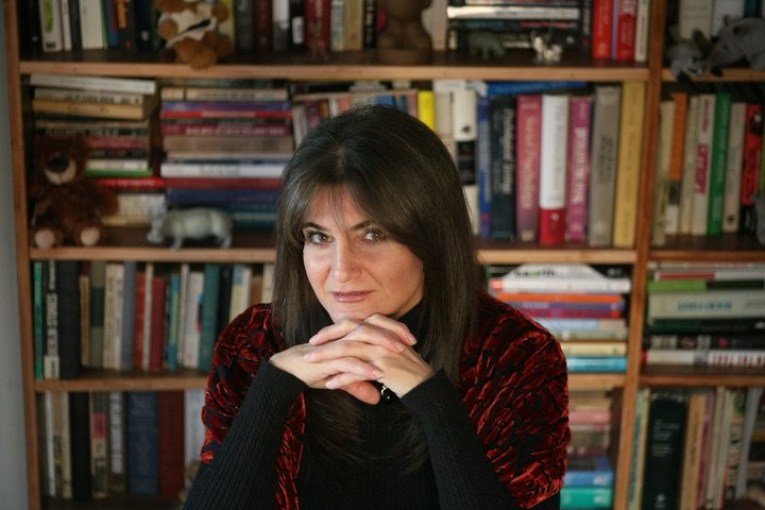 SYDNEY: Politics and Media lecturer at the University of Auckland in New Zealand, Dr. Maria Armoudian has been announced as a Special Guest Speaker for the National Armenian Genocide Commemoration Evening, which will take place at The Concourse in Chatswood on Tuesday, 24th April 2018.
Confirmation of Dr. Armoudian's appearance follows an
announcement
by the organising Armenian Genocide Commemorative Committee last week, which confirmed that the event will feature a Keynote Address by bestselling author,
Chris Bohjalian (click here for announcement)
.
Dr. Armoudian is originally from the United States of America and served as a commissioner in the city of Los Angeles for six years. She has also worked in the California State Legislature for eight years prior to making her name in academia, a journey which has brought her to New Zealand.
Dr. Armoudian is the host and producer of the radio program, The Scholars' Circle, and the author of two books. Her articles have been published by the Columbia Journalism Review, New York Times Syndicate, the Los Angeles Times Syndicate, The New Zealand Herald, the Los Angeles Daily News, the Progressive, Salon.com, Truthout, Alternet, Inc., Daily Variety and Billboard.
She will be speaking on her recent research around New Zealand and its relationship with the Armenian Genocide. Dr. Armoudian covered some of the points from her research in the below video report from NewsHub NZ, calling on New Zealand to recognise the Armenian Genocide
(click here to watch)
.
The National Armenian Genocide Commemoration Evening, to be held at
The Concourse
in Chatswood on Tuesday, 24th April 2018, is organised by the Armenian Genocide Commemorative Committee, and attended by approximately 1,000 members of the Sydney Armenian community, religious, political, NGO, diplomatic and academic leaders from across the country.
Flyer for the event is below: